Jessica Biel Discusses Motherhood
Jessica Biel: I've Had a Maternal Instinct "My Whole Life"
Jessica Biel opened up at the premiere of her latest film, The Truth About Emanuel, in LA on Wednesday night, revealing a side of her we haven't seen before: her maternal instinct. "I think I've probably had it my whole life, I guess," she said during our red carpet interview.
The actress arrived in an all-black ensemble, complete with a leather jacket that she told us she's had for years. The sexy look is in complete contrast to her character's personality in the thriller. Jessica plays a protective mother, a role that came naturally to her. "It felt very easy for me to sort of be around that baby and be in the mindset of someone who would have a baby and how you would hold it and touch it and love it and coo at it and change its clothes. It came kind of easy to me; I don't know why."
Despite the enthusiasm about motherhood, Jessica and Justin Timberlake are staying busy with their hectic work schedules. Jessica was solo at the event — JT is performing in Houston tonight — but the actress said the two spend time together at home even when they are working and rehearsing for movies. "[Spouses] are there for those moments where you're like, 'I don't know what to do with this. What do you think? Can you help?'"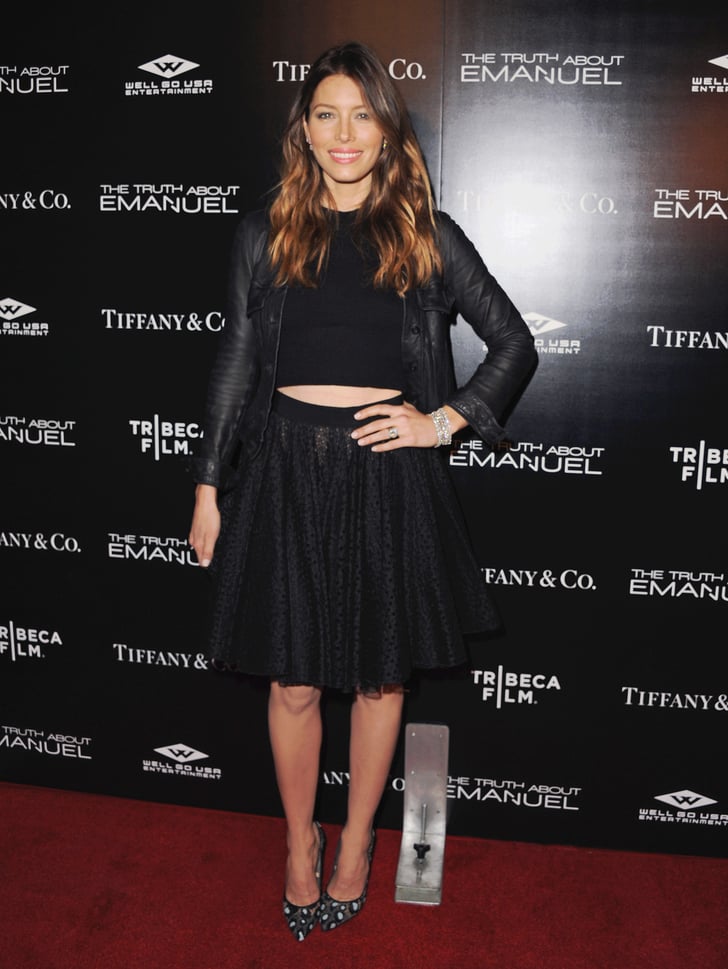 Keep reading to see more photos from Jessica's big night!
The Truth About Emanuel opens in theaters on Jan. 10. Watch the interview to learn more about the movie, including how Jessica prepared to play a woman who endures a traumatic and life-altering experience.