Jessica Calls Out Her Childhood Crush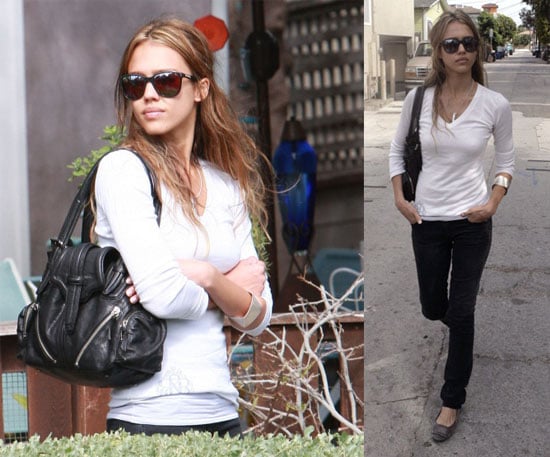 0
Jessica Calls Out Her Childhood Crush
Jessica Alba kept it casual to do a little apartment hunting in Beverly Hills with her family, but then she slipped into her adorable yellow dress to pick up a surfboard for Choice Hottie at the Teen Choice Awards. We were big fans of her look (find out how she did her minimalist makeup here), but apparently the boys weren't always going crazy for Jessica. In fact, in her acceptance speech she called out the first boy who rejected her as a kid. She said,
"I would like to dedicate this award to a young man who has been on my mind for the last 19 years: Ross. Ross didn't love me. I was pigeon-toed, I had a sway back, I was slightly cross-eyed, buck-toothed, I sucked my thumb. Look at me now, Ross! Look at me now!"
Based on Jessica's success, beauty and hot bod we're willing to bet that grown-up Ross is kicking himself now.