Jessica Has a Cock Fetish
What can I say, the woman loves herself some rooster? You may remember a little while back that Jessica Simpson has a serious love for her necklace homage for the farm bird/substitution for male genitalia, and now she's at it again. Jessica Simpson was spotted dining at The Farm at The Grove in LA over the weekend and she was particularly enamored with a certain something that caught her eye: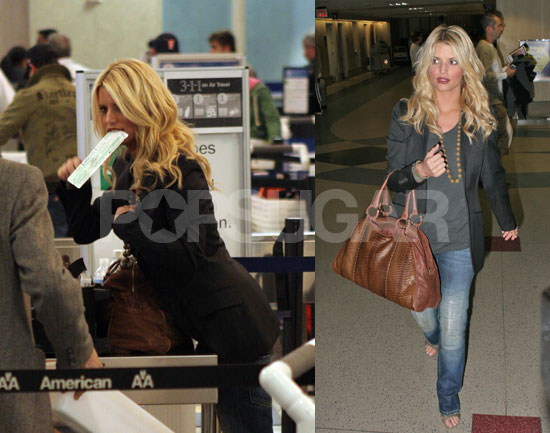 Jessica Simpson was eating at The Farm with her friend and asked her waiter to speak with the manager. He came over to her table and she said to him "I want the cock" and he said "I bet you do." He didn't know what she was talking about and then she laughed and explained she wanted to buy the wire rooster that was hanging on the wall.
No word as to whether Jessica was actually allowed to procure said wire sculpture, but if so I'm sure it made a smashing addition to her cock collection.