Jessica and John are Happy, Don't Ruin it With Words
Jessica and John are Happy, Don't Ruin it With Words
I'm pretty sure that Jessica Simpson and John Mayer are awesome (yes, as I have previously admitted, I'm one of the few die hard Simpson Supporters), so I refuse to believe recent reports of things not being as rosy as they seem. Yes, no matter what Page Six tells me, I will wick off rumored unhappiness until they officially break up (...next week). Here's more: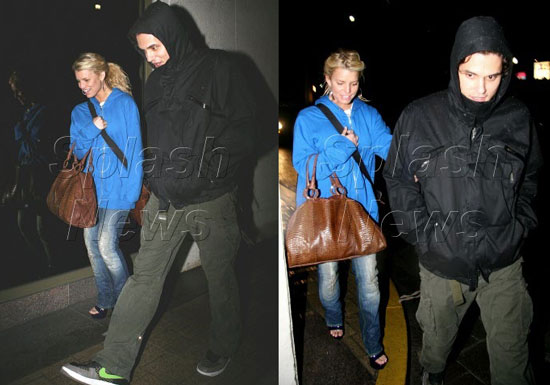 "John was extremely quiet and didn't speak a lot," said a source, while Jessica "just gave a lot of puppy-dog looks and twirled and twisted her hair." The two were seen holding hands, but Simpson left Mayer for 20 minutes while she "fixed herself up for the camera" before heading back to their hotel.
See, puppy-dog eyes and hair-twirling are basically Jessica Simpson mating calls, not signs of desperation. I swear they're happy...pout.