Jessica and John Mayer at it Again?
The anniversary of Jessica and Nick's split is only a few days away (Thanksgiving Eve), but Jess doesn't seem to be too upset about it. Rumor has it she had another not so secret rendezvous at the Four Seasons in Beverly Hills on Saturday with John Mayer. The two continue to swear they are only friends, but others disagree. A spy reported to E! online this weekend and gave them the rundown. The observer wrote: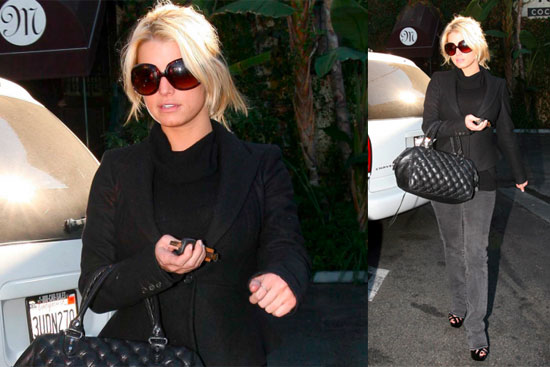 "Jessica Simpson is at the bar at the Four Seasons [hotel] with John Mayer. She totally had her head on his chest, and now they are canoodling."
Who knows if they headed upstairs together. Still this doesn't seem like the kind of behavior "just friends" take part in. Her rep is not commenting on her personal life so I guess it remains to be seen what will happen with these two. Like Jessica's look? Just click here to learn more about it.