Jessica and John Show Rome Lots of (Their) Love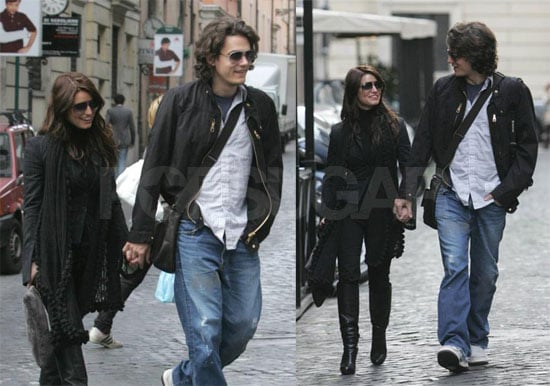 0
Jessica and John Show Rome Lots of (Their) Love
Jessica and John continued to look adorable while vacationing in Rome. Jess and Nick took a trip to Tuscany two years ago as a last ditch effort to save their marriage but evidently Italy didn't have the same effect it's having on her and John. There's been lots of flirting, hand-holding, and prolonged eye-gazing. Let's just say it's pretty obvious what's going on here. Here's more about their trip:
Simpson and Mayer were all smiles when they checked into their $2,000-a-night suite at the luxury Hotel De Russie, which is popular with Hollywood stars and royalty. After spending two hours settling in, they emerged hand in hand for a leisurely lunch at Dal Bolognese, a favorite eatery of Tom Cruise.

The couple spent more than two hours noshing on pasta and salad and sipping wine while pouring over guide books.

"They were smiling and laughing and just having a good time," a waiter tells Usmagazine.com. "There was also a lot of hand holding going on."
Apparently they continued on to do some shopping where they purchased quite a bit at Fendi. On a side note, Ken must feel so proud of how wonderful Jessica's hair looks these days.