Jessica and Luke Get Down
At one point Luke was never going to work with Jess and now the reports are the co-stars are in Louisiana partying together too. They were spotted at Phoenix Underground last week. It sounds like they are having a fun time working down south. People reports: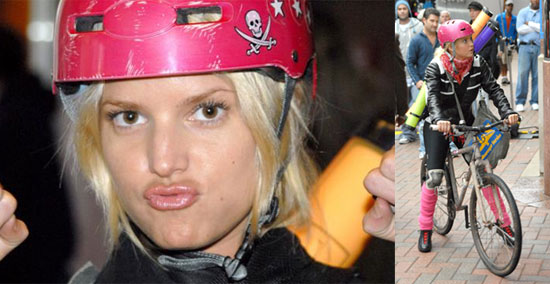 Luke was there the night before, and he wanted to show the place to Jessica," the source says. "She was very friendly to everyone."

Phoenix Underground is a 14,000 square-foot club that was once a bank; it's dance floor used to be the bank's vault. Wilson spent about four hours there on Wednesday evening, according to the source.

At the club, Jessica posed for pictures and chatted with people for about a half hour before leaving with her costar. Their movie, Blonde Ambition, has been described as a remake of the 1980s movie, Working Girl.
Oh look - Jess is making funny faces on the set of Blonde Ambition. She sure loves to be goofy. More pics of Jessica working hard so read more