Jessica's Major Movie Star Ambition Suffers A Set Back
Jessica's Major Movie Star Ambition Suffers A Set Back
Start Slideshow
ADVERTISEMENT ()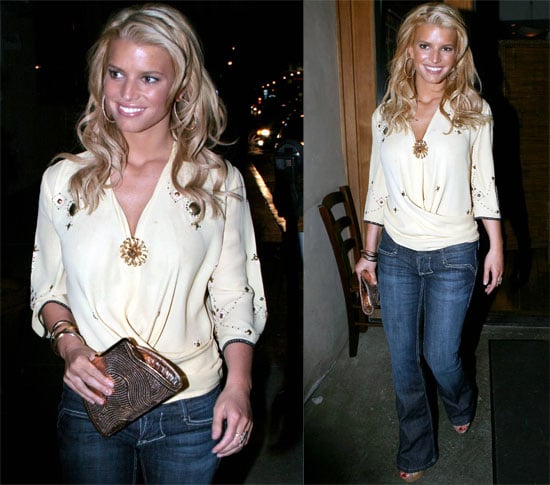 0
Jessica's Major Movie Star Ambition Suffers A Set Back
Jessica Simpson looked stunning on her way to dinner at Angelini in LA this weekend, but good looks are not going to guarantee her a stellar movie career. The wannabe-actress got herself in shape to concentrate on her latest flick, but bad news just surfaced regarding her summer release, Blonde Ambition. Word is the release date has been pushed back again. The Gatecrasher reports:
Sources say her manager dad has pushed back the release date twice because the movie is no good.

"First, the release date was set for Aug. 3, and then it was delayed until the last week of August," says an insider. "Papa Joe then intervened and said he wasn't comfortable with the level of competition from other films that month."

Another source says: "Jessica was not very focused on-set and flubbed her lines often. She always had her dog around, was on the phone with [then-] boyfriend John Mayer or was sitting in a warmed-up SUV."
This is not the kind of press Jessica needs when she wants to be seen as an actress and not just a singer. At least she has her fashion lines, new perfume and who knows what else to attach her name to in order to keep herself relevant.