Jessica Might Need Prozac
Poor Jessica. She's sad, and doesn't want to talk about it. In fact, Pimp Daddy Simpson is saying she's depressed and that the family has to walk on eggshells around her. We thought Jessica looked like she was crying at Ashlee's Chicago debut earlier this week. Here's more: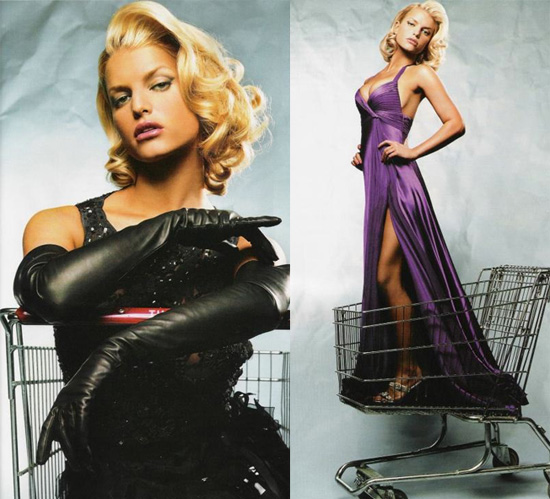 Jessica Simpson stormed out of her sister Ashlee's party in London's Sound Bar on Monday night, shouting: "I don't want to be here - why won't people just leave me alone?" Ash had just made her successful West End debut as Roxy Hart in the musical Chicago. Sipping tequila cocktails, she told us: "All my family are here, which is amazing."

But actress Jess, who split from husband Nick Lachey last year, clearly wasn't at her best. Her dad Joe told us: "Jess is quite down at the moment. She's not comfortable talking to people as she's quite depressed and we're walking on eggshells."
Is it time for us to feel sorry for Jessica? She seemed strong after the divorce but maybe she was just excited. Now she is lonely and her career is not as hot. It's no wonder she is in a funk. It's pretty clear she is depressed these days. She is wearing over sized sweaters in hot weather or wearing all black like she is headed to a funeral. One thing Jessica needs to learn is that Hollywood is full of ups and downs. Her sister is on an up these days. Jessica may have looked sad the other night, but to see more pics of her all dolled up for Allure just read more