Jessica's Public Affair
Jessica's Public Affair
Jessica asked her best friends to be a part of her latest music video. A Public Affair will be the first song off her new album and if you have not heard the Madonna want-to-be, you can click here. Jessica goes retro roller skating in the video which the gang shot this weekend. Expect lots of cameos from her buddies. Billboard reports: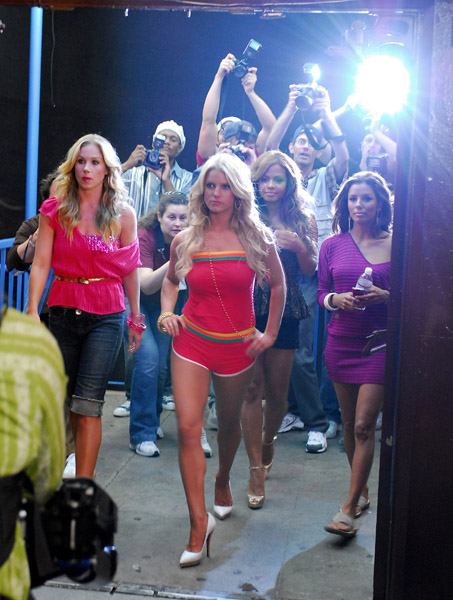 Jessica Simpson will on Aug. 29 release her first post-divorce album, "A Public Affair," which will be preceded by the single of the same name....

The single was co-written by Simpson and Johnta Austin; the accompanying video was shot over the weekend by director Brett Ratner and includes appearances by Eva Longoria, Christina Applegate, Ryan Seacrest, Christina Milian, Andy Dick and Maria Menounos. It will premiere July 19 on MTV's "TRL."
TMZ also has a sneak peak video so check it out here.
To see lots more pics including Eva and her BFFs, read more