Jessica Simpson Birthday Gift From Eric Johnson
Find Out Jessica Simpson's Sweet Birthday Gift From Eric!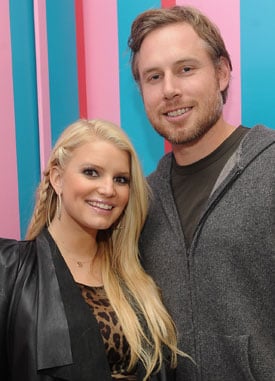 It was a very happy birthday indeed for Jessica Simpson, who turned 32 yesterday! The new mom had a day and night full of celebrating with her closest friends, family, and newborn baby Maxwell at home in LA. Jessica brought Maxwell for a birthday lunch at the Beverly Hills Hotel, and in the evening, Jess hosted an intimate dinner party at home.
Jessica's fiancé, Eric Johnson, toasted to his love in between delicious courses. How did Eric make this birthday even more special for Jessica? A source close to the couple says he "filled the day with sweet surprises for her" and gave her a painting by one of her favorite artists.
Of course, baby Maxwell, who was born May 1, made Jessica's 32nd even more amazing. According to our source, Jessica loved "getting ready with her best girlfriends" and "being able to introduce Maxwell to so many of her friends!"
This is Jessica's third birthday that she's spent with Eric. Two years ago, Jessica's 30th celebration on a yacht in Capri was one of the first public displays of affection between the two, and there's been so much happiness ever since. Happy birthday, Jessica!