Jessica Simpson at Bronx's Birthday Party 2013 | Pictures
Jessica Simpson Celebrates Her Nephew With the Family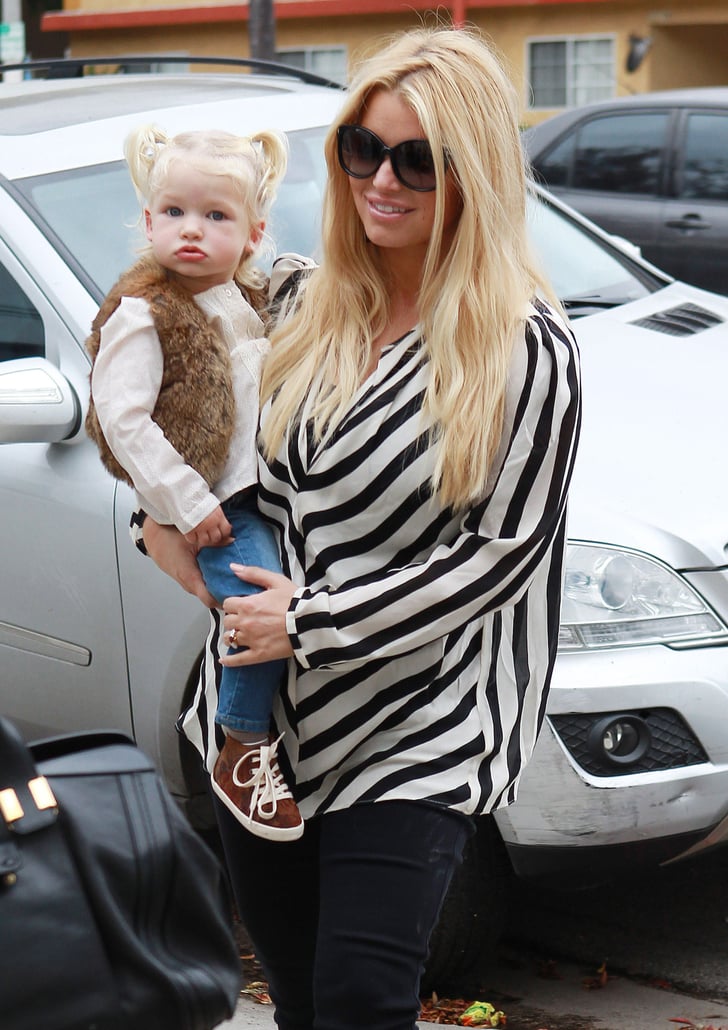 Jessica Simpson and her family stepped out for Bronx's birthday party in LA on Saturday and celebrated with sister Ashlee Simpson and Pete Wentz's 5-year-old son. Sporting a striped shirt and sunglasses, Jessica was all smiles at the festivities. She and her fiancé, Eric Johnson, brought along both of their little ones, Maxwell and Ace, and her dad, Joe Simpson, was also at the party.
In late October, Jessica and Eric enjoyed a triple date in LA, joining CaCee Cobb and her husband, Donald Faison, as well as Ashlee and her boyfriend, Evan Ross, for dinner. Jessica wore a formfitting dress for the night out, and she recently opened up about her weight-loss plan. Saying that she feels "more confident" after her second pregnancy, she mentioned Eric's support, saying, "He loves me and always makes me feel beautiful . . . so he's awesome."
For Bronx's birthday party, Ashlee held hands with Evan as the couple arrived, and ex-husband Pete brought along his girlfriend, Meagan Camper. Recently, Ashlee talked about being in "birthday mode" for Bronx, saying, "He's got the best birthday because it's right before the holidays, so it's, like, extra gifts!
For more pictures from Bronx's birthday party, just keep reading.