Jimmy Fallon With Wife and Baby Winnie
Everything's Coming Up Eskimo Kisses For Jimmy Fallon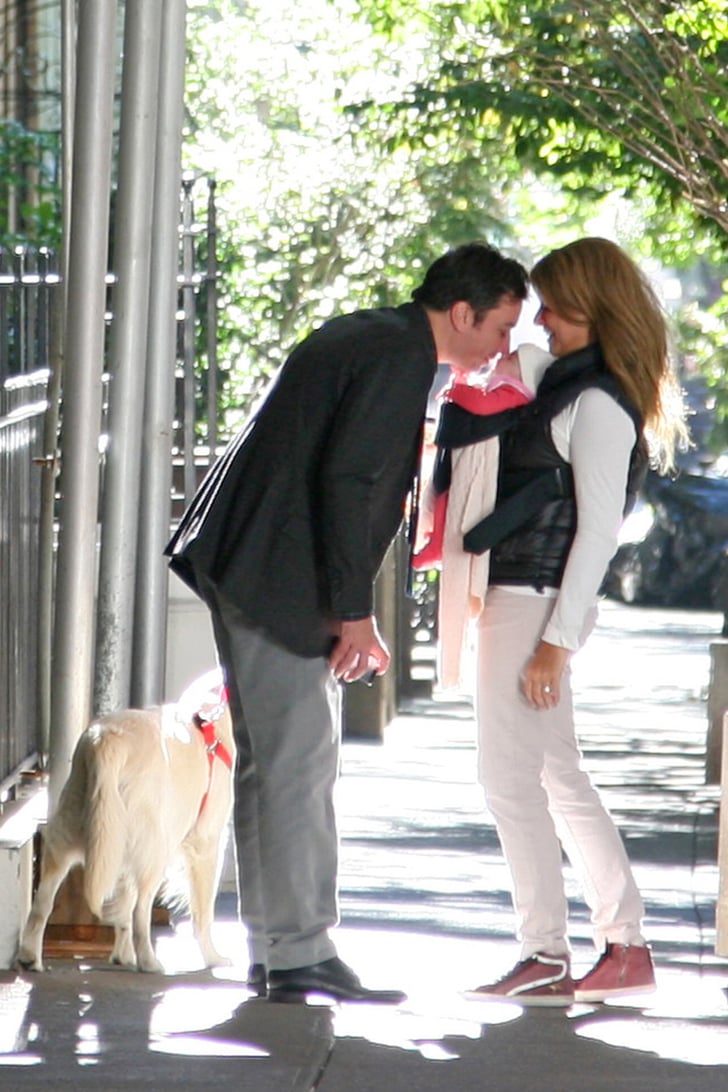 Today we caught a glimpse of Jimmy Fallon and his daughter Winnie's eskimo kiss moment in NYC, and it was almost too much to handle. Jimmy is not shy about showing his affection for his 3-month-old baby girl, Winnie. He shared a photo on Instagram just days after her birth, and we've continually seen him carrying her and doting on her since then.
Even in spite of being a busy (and probably tired) new dad, Jimmy has been keeping up the success of his late-night talk show. His recent sketches, including an episode of "Ew!" with Lindsay Lohan, a hashtag discussion with Justin Timberlake, and an epic lip-sync competition with Joseph Gordon-Levitt, have gone viral, and his long list of spoofs, most recently a Breaking Bad spoof titled "Joking Bad," are comedic gold.
Check out a close-up of the adorable eskimo kiss moment when you read on.