Start Slideshow
ADVERTISEMENT ()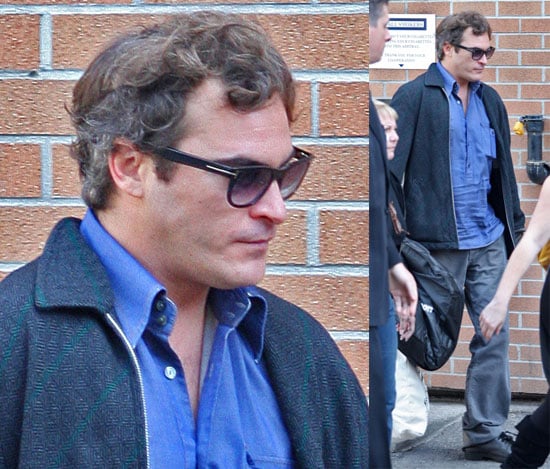 Joaquin showed up at the Toronto Film Festival looking a bit rough but he cleaned up nicely for the premiere of Reservation Road. He looked a bit shy leaving the festival but maybe he was just tired out from all the dance moves he so elegantly displayed. Joaquin showed both his goofy and serious sides when talking about how the role in the movie affected him personally. Here's more:
"I'm going to be frank with you," he says, shifting sideways in his chair, admitting that in the past he probably talked about how certain roles might have been affected by his personal life.

"But, to be honest ... there is no effect on your real life. And if I said so in the past, I was probably only trying to get nominated."

And since, after being nominated twice for Oscars, it's no longer an issue?

"And now that that's done," he laughs. "I can finally be honest."
Well, now that Joaquin isn't trying so hard for the Oscar, maybe this will be the year that he finally gets to win one.