Job Openings at Sugar Inc.
Sugar Inc. Is Looking For 34 Awesome People!
Sugar Inc. is thriving and growing every day, and we're seeking brilliant minds like yours to join us! We are looking for 34 talented and passionate people to join our 215-person commerce, original content, and global media company in our brand-new NYC office on Park Avenue, our giant new Los Angeles PopSugar Studios in Culver City, and our bustling headquarters in San Francisco.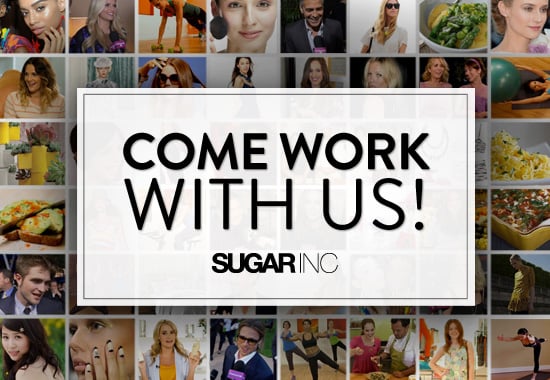 Are you an Art Director ready to help make our brand even more stunning?
A beauty-obsessed editor ready to join our team as the BellaSugar Editor?
Or maybe you're an energetic Operations Engineer jazzed to help us scale our production platform?
Check out all our open positions on our Careers page, and drop us a line describing why you think you'd be the perfect fit for Sugar Inc.!