Joe Simpson Interferes With Jessica Simpson and Tony Romo
Do You Think Joe Simpson Should Take a Step Back?
Jessica Simpson and Tony Romo looked happy over the weekend, but the rumors of trouble between them are far from over. We already heard that Tony got back together with Jess under the condition that Joe stop meddling and this week's Us Weekly takes it even further. However, Joe defended himself by saying: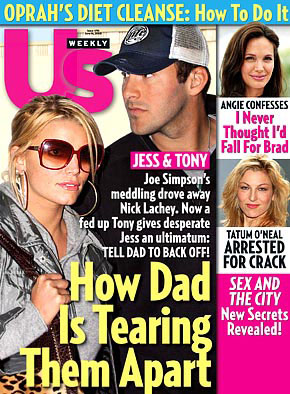 "It's unfair to criticize me for what every manager does for his or her clients. And in this business, where people can quickly turn on you, who better than a parent to be working for his children? A parent will always be there for his kids and never give up on them. I work hard seven days a week for my girls because I love them. Why in the world would I ever want to do anything that would hurt my children?"
While we'd like to think that Joe only has the best intentions, we've seen him get in the middle of Jess' relationships with guys like Nick and John in the past. What do you think — should Joe take a hint and stay away from Jessica's relationship?