John Krasinski In Parade Magazine
John Krasinski Suits Up to Hang Out Poolside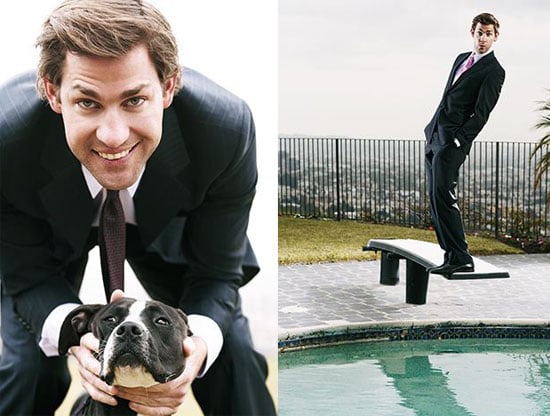 0
John Krasinski Suits Up to Hang Out Poolside
John Krasinski may have been wearing Office attire for his photoshoot with Parade Magazine, but he was definitely looking more John than Jim Halpert posing poolside and with a super cute pup. In the article, John talks even more about how much he respects George Clooney, and how grateful he is for his role on the small screen. Here are highlights:
On Clooney as a director: "A very classy guy—hands-on and enthusiastic, and his enthusiasm is contagious. He insists that you work to achieve what he calls 'a good moment.' "
On what he did during writers' strike hiatus: I spent my time off editing and working on my next movie," said John. "I really missed The Office. I was dying to get back. It's more like a theater family than television—like we do a different play every week. We're back on the air beginning April 10 and plan to do six or seven episodes. I would be nowhere without this show. Every single door that has opened to me is due to The Office."
Sounds like John is just as excited as we are for more epsiodes of The Office. Luckily, we'll get to see more of John even sooner than that, because Leatherheads opens April 4th.