John Legend's Butt Picture on Instagram
Behold the Beauty of John Legend's Bare Butt, Courtesy of Chrissy Teigen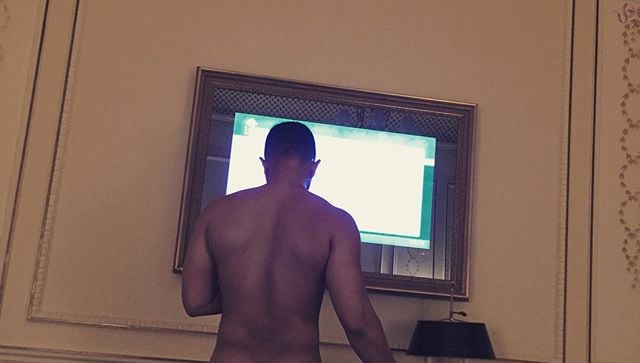 #RelationshipGoals? Chrissy Teigen took to Instagram on Tuesday to show off her husband's goods. As a fully naked John Legend appeared focused on something near a desk, Chrissy snapped a picture of the Oscar winner's behind from bed. Although Chrissy's knee blocks part of the view, there's still plenty of the singer to appreciate. "@Instagram," Chrissy captioned the photo, seemingly daring the social media channel to remove the snap.
It's been about a week since Instagram deleted a topless picture from her racy W magazine photo shoot. That likely won't happen to John's butt picture, since Justin Bieber's butt picture from Monday remains online.
As Chrissy's Instagram followers know, this is far from the first time she's given the public an intimate glimpse of her relationship with John — the supermodel and singer showed off their funny day in bed back in May, and things were slightly more flirty during their sexy anniversary in Paris last September. Keep reading to see the full shot of John Legend's butt, then check out the fun couple's cutest pictures.