John Mayer Has Lunch With Friends
John Mayer Looks Huggable!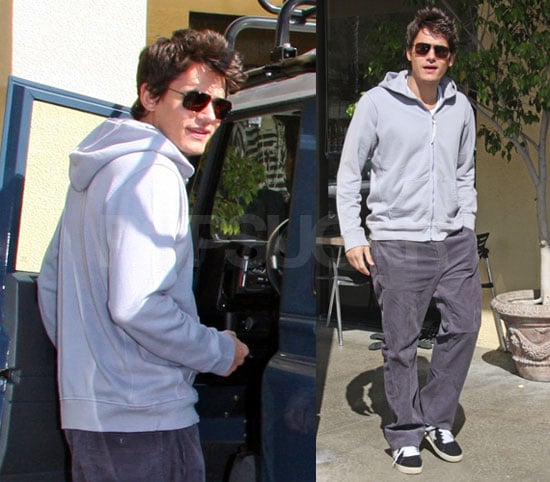 0
John Mayer Looks Huggable!
John Mayer was looking adorable in his cozy hoodie while out in LA grabbing some lunch with his buddies. A few years ago we never would have thought he would have been manjoyment, but we're glad this most-improved guy is also talented, fun loving, laid-back, and original. It's already making us forget about the rambling he did in Best Life magazine last week. Sure, he might be slightly eccentric, but there definitely could be worse things than being the future Mrs. John Mayer — so long as he sticks with casual outfits like these and stays away from his Borat swimsuit, right ladies?