John Mayer Reveals He Is Coming to the Oscars on Sunday as an "Oscar Boyfriend" With Jennifer Aniston
PopSugar Exclusive: John Mayer Attending the Oscars as a "Boyfriend"!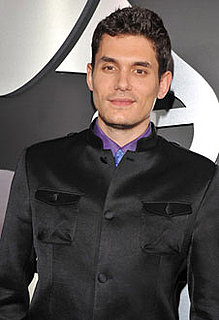 Big news! We recently had the chance to chat with John Mayer and he revealed to us that he's coming to the Oscars on Sunday! He said:
"I'll give you the scoop. I'm going to the Oscars. That's a PopSugar scoop. It's my first Oscars. And it's my first being an Oscar boyfriend. After that night I have a deal almost signed in blood that says I must go into the studio and finish this record. So after Oscar Sunday, Monday morning I'm invisible. My goal is to not be on PopSugar for at least three months. That would mean I'm working. So it was great to win some Grammys, but I'm happy to get back to work."
Jennifer Aniston is rumored to be a presenter and it would be so amazing to see the happy couple walking the red carpet together this weekend. We're attending the big event for the first time also so hopefully we will meet up with John again this weekend. Meanwhile, don't forget to fill out your ballot and predict who will be giving their acceptance speeches as John twitters from the audience.