John Mayer Says He's Breaking up With Twitter Do You Believe Him? 2010-04-24 08:00:00
John Mayer Says He May Be a Twitter Quitter — Believe Him or Not?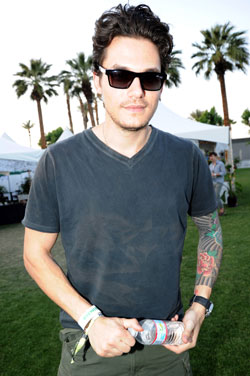 John Mayer's been enjoying a short break from tour this week and during his downtime he hung out at Coachella and attended the ASCAP Expo in LA as a keynote speaker. During the Q&A portion of the event he spoke about his latest album, touring, and Twitter. Never shy from telling the truth John had this to say about the social media platform, "Every night for the last two weeks, I think about canceling Twitter. It's over."
It seems negative comments from some of his over 3.2 million followers are weighing heavily on his heart, but he also recently praised Twitter for connecting him with Jay-Z, which led to performing together. He wouldn't be the first celebrity to quit Twitter, though with his longtime account it seems iffy. So, tell us — do believe John Mayer is breaking up with Twitter?