John Mayer Talks Sex With Jessica Simpson and Dating Jennifer Aniston in March's Playboy 2010-02-10 07:45:00
John Mayer Talks About Dating Jennifer Aniston and Sex With Jessica Simpson in Playboy
John Mayer loves making headlines with his word choices, and his latest interview doesn't disappoint. He's featured in the March issue of Playboy, continuing the trend he set last month in Rolling Stone by talking all about his past relationships and personal life. John shared about sex with ex-girlfriend Jessica Simpson, as well as a great deal about his relationship with Jennifer Aniston and their continued fond feelings for each other. He said: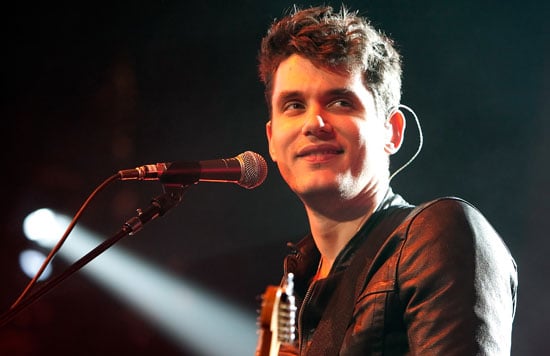 On getting together with Jessica: "There are people in the world who have the power to change our values. Have you ever been with a girl who made you want to quit the rest of your life? Did you ever say, 'I want to quit my life and just f*ckin' snort you? If you charged me $10,000 to f*ck you, I would start selling all my shit just to keep f*cking you.'"
On if Jen inspired any songs on his album: "I don't want to say. I feel bad because people think 'Heartbreak Warfare' is about her. I want to go on record saying it's not. That woman would never use heartbreak warfare. That woman was the most communicative, sweetest, kindest person."
On his current feelings for Jen: "We just have a regard for each other's feelings that is pretty intense. It's been a deep relationship, and it's no longer taking place at all. Have you ever loved somebody, loved her completely, but had to end the relationship for life reasons?"
On coming to an understanding about dating Jen: "I had a conversation about fame with Jen [Aniston] before we ever really stepped out in public. She said, 'Do you understand what this entails?' Two weeks later I had people outside my house. I was smart enough to know it would probably make me a salable item for the paparazzi. I knew I'd have to move to a home that had a gate. But that pearl of possibility that lives in your heart when you meet somebody you want to know more about has such a different molecular density than everything else that you have to pursue it. And I wouldn't undo it, man. Because if it had worked out, I would have reaped the benefits. I would be sitting here saying, 'What I have when I go home is the thing I've always wanted.'"
To read what John has to say about Jennifer Aniston's use of technology and what she thought of his new album, just read more.
On the technological differences between him and Jen: "If Jennifer Aniston knows how to use BitTorrent, I'll eat my f*cking shoe. One of the most significant differences between us was that I was tweeting. There was a rumor that I had been dumped because I was tweeting too much. That wasn't it, but that was a big difference. The brunt of her success came before TMZ and Twitter. I think she's still hoping it goes back to 1998. She saw my involvement in technology as courting distraction. And I always said, 'These are the new rules.'"
On if the honesty in Battle Studies scared Jen: "Look, there's a level of honesty in that record that probably made her uncomfortable, but I couldn't let that change the way I wrote songs. There were moments when she said, 'What's that line?' Like, 'That's not about me, is it?' While I was going out with her she was on the cover of GQ wearing nothing but a tie. These are occupational hazards. When she heard Battle Studies she just wanted to be able to say "I want to know that you hold me correctly in your heart.'"