Johnny Depp and Ed Sheeran at a Recording Studio
What Are Johnny Depp and Ed Sheeran Doing at a Studio Together?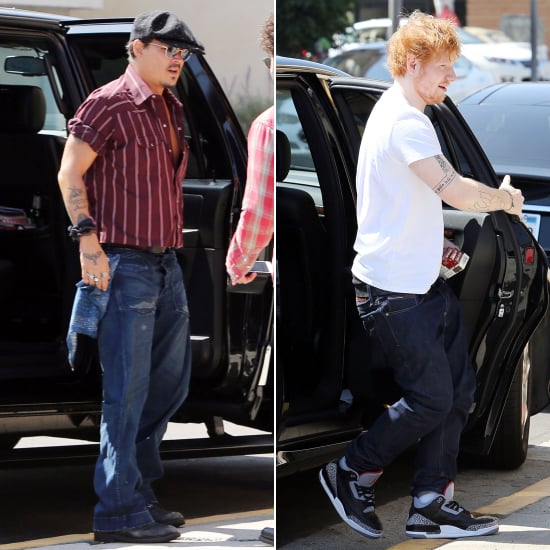 Johnny Depp and Ed Sheeran may be making beautiful music together, as the two stars met up at a recording studio in LA yesterday. While the meeting may have just been a coincidence, Ed hinted that he might be working with Johnny on Twitter yesterday while talking about the music acts he is currently working with. Ed wrote, "Finished [recording] the @RudimentalUK session for today, back in tomorrow. Now off to make music with one of my favourite artists . . ." However, Ed also revealed that he worked with rapper The Game later that day, so he may have only been meeting with Johnny for nonmusic reasons.
Whether or not Johnny is planning on working with Ed, the actor did reveal earlier this year that he would like to take a break from acting to focus on his music. He said last month, "In the last year or two, music has kind of resurfaced more in my life, so that's been a great thing for my brain, a great escape from the things you need to escape from now and again." Johnny is an accomplished guitar and drum player and has recorded tracks with Oasis and Marilyn Manson.