Johnny Depp in Mortdecai Picture
Johnny Depp Gets Mysterious For Mortdecai — First Look on Set!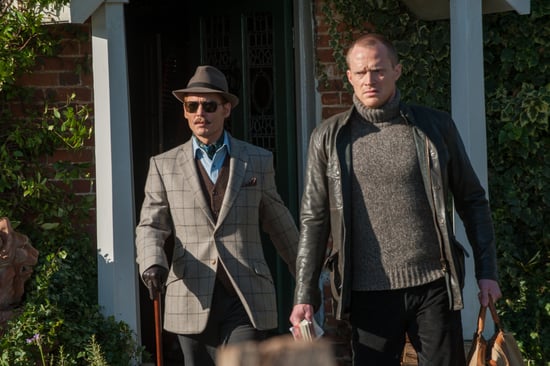 So this is why Johnny Depp has gone blond! We got our first good look at Johnny in his new film, Mortdecai, which is currently filming in London. The new photo shows Johnny walking with Paul Bettany, whom Johnny had previously starred alongside in The Tourist.
The film follows an art dealer, Charlie Mortdecai, as he hunts for a stolen painting that is said to hold a secret code that can lead to a Nazi gold stash. The film is based on the popular Mortdecai Trilogy, which was written by Kyril Bonfiglioli. Johnny's new project also stars Gwyneth Paltrow, Ewan McGregor, and Olivia Munn.