Johnny Depp Plays with Barbies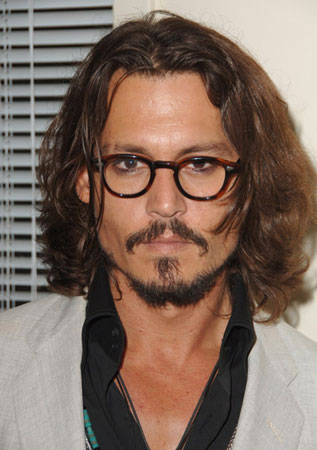 It couldn't have been an easy spring for Johnny after his daughter Lily-Rose, became seriously ill. Thankfully, she was able to make a full recovery, but to no surprise, the reclusive Depp hasn't spoken about it. He is happy to say, however, that he's back to doing what he does best with his daughter, "Actually one of the only things I'm good at is playing Barbie." He sounds so cute - just another reason to love Johnny!
Rumor is that their daughter's scare brought Johnny and his longtime girlfriend Vanessa Paradis closer together. In fact, some are even saying that the two are planning to marry after eight years together. We're still skeptical considering it never seemed to interest them before.
For now, Pirates of the Caribbean: At World's End doesn't come out for another two weeks, but fans already want to know whether there will be a fourth movie. This one was planned as the final film, but Johnny had this to say, "I don't know if you can ever say for sure, but there's a part of me that would love to see Captain Jack again." Well there's an answer to keep those fans hoping!