Johnny Depp Puts in Overtime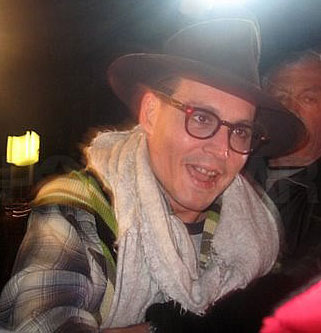 We've seen Johnny Depp looking dapper on the set of his new movie, Public Enemies, and he's been graciously greeting his fans in Indiana after his long days of hard work. PopSugar tipster Jennifer was lucky enough to get up close and personal with Mr. Depp in Crown Point, Indiana, scoring herself a handshake and a few photos. She also mentioned that he was super nice! What a fabulous celebrity sighting after a long day of camping out near the set. Thanks Jennifer for sharing your story and photos!
If you've had a special run-in with a star you've been holding back, we want to hear about it. Share your story in our Celebrity Sightings group — it's easy to do and we always post our favorites on PopSugar.