The Jolie-Pitts Not so Wonderful Joy Ride
Poor Angelina, Brad and Maddox, they can't even go out for a nice Sunday drive in India without being mobbed by photographers. The family is in Pune, India where Angelina is shooting A Mighty Heart which tells the story of Daniel Pearl, the slain journalist. Brad and Angie tried to take Maddox on an autorickshaw ride, but had to turn around twenty minutes later after being mobbed by photographers. Here's more: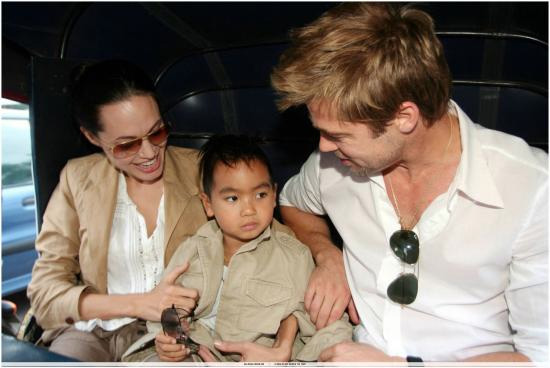 The celebrity couple were chased by photographers, cameramen and reporters forcing them to turn back after a 20-minute ride that took them past shops and department stores in downtown Pune, in western India.

Several traffic signals slowed their short rickshaw ride. At every red light, security men traveling in a rickshaw behind jumped out and surrounded the three-wheeler to prevent the media from snapping pictures of Pitt and Jolie.

They then returned to the Le Meridian hotel where they have been holed up since arriving on Thursday.
Poor Maddox, I can't even imagine how much incidents like these are going to scar him for life. A few more pics, so read more