Are the Jonas Brothers Breaking Up?
What Is Going on With the Jonas Brothers?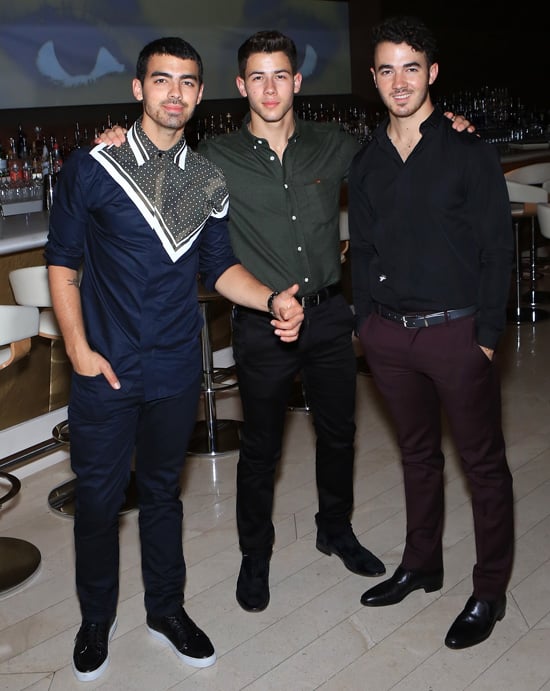 UPDATE: The Jonas Brothers have announced that they are officially breaking up. The boys said it was a "unanimous decision" but also left the door open for a possible reunion down the line. "It's hard to say forever," Nick said, adding, "We're closing a chapter, for sure."
After the Jonas Brothers canceled their tour this month, fans were worried that the band might be headed for a permanent split. However, Joe gave fans new hope last week when he tweeted an encouraging yet vague message yesterday, writing, "Please hold while we get our sh*t together." However, that tweet hasn't erased the endless rumors that have been circulating about the band's possible split. Two weeks ago, the group's spokesman, Jesse Derris, admitted that there was "a deep rift within the band" and that there was a "big disagreement over their music direction."
Earlier this month, People reported that the rift between the former bandmates is "uglier than you think." A source said, "They are not getting along at all," adding that Nick is working on another solo album with his other band, The Administration. "I think this is the beginning of the end," the insider said. However, Joe and Kevin were spotted together at Chateau Marmont in West Hollywood earlier that week with addiction specialist and Cast Recovery founder Mike Bayer. The presence of Mike, who also spent time with Joe last week, fueled rumors that Joe may be seeking treatment and, thus, be the root of the breakup. However, E! News journalist Ken Baker maintained that Joe is "not in rehab."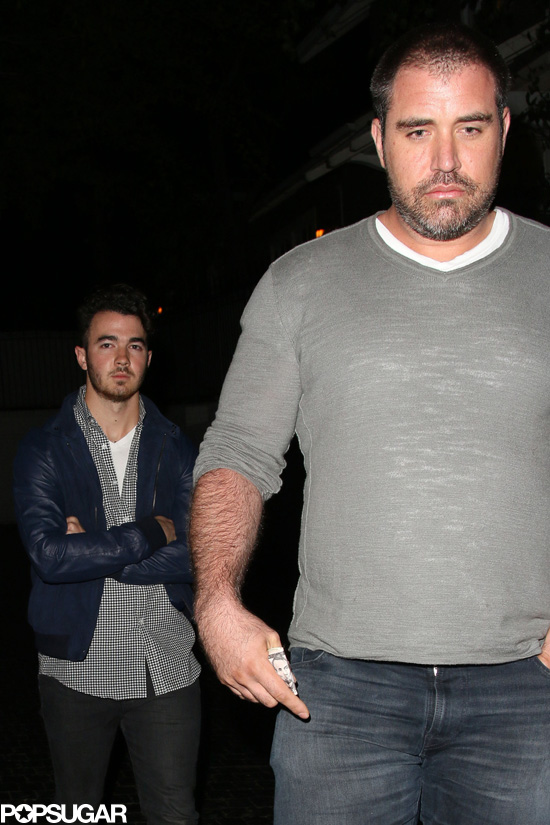 Before they shut down their tour, the Jonas Brothers didn't show any signs of a looming breakup when they sat down for an interview with Out magazine. After news of the tour cancellation broke, writer Sam Lansky said that the "mood between the boys seemed surprisingly tense" and mentioned that they seemed disjointed when describing their new sound. "Neither Joe nor Kevin seemed particularly enthusiastic in their descriptions of their new musical direction. . . . The sense I got was that it was very important to them that they were taken seriously as a credible rock band," he said.
While the reason may be purely musical, the boys do have other outlets for their talents. Joe and Nick both have solo careers, while Kevin stars in an E! reality show. Also, their official Jonas Brothers Twitter handle, @JonasBrothers, has been deactivated.
Do you believe the rumors that the Jonas Brothers may be over for good? Vote in our poll.