Jonas Brothers Get 3D in LA, What Do You Want to Ask Them?
The Jonas Brothers mixed things up with their choice in suits for last night's premiere of Jonas Brothers: The 3D Concert Experience in LA. There's something endearing about Nick's old school baby blue while Joe went modern and Kevin stayed classic. They were joined by their former tourmate Demi Lovato who fit right in with the boys. It's a big week ahead for the musical superstar brothers including a jet-setting tour this weekend, one leg of which we'll be joining them for. If you have anything to ask Nick, Joe or Kevin — leave your questions here!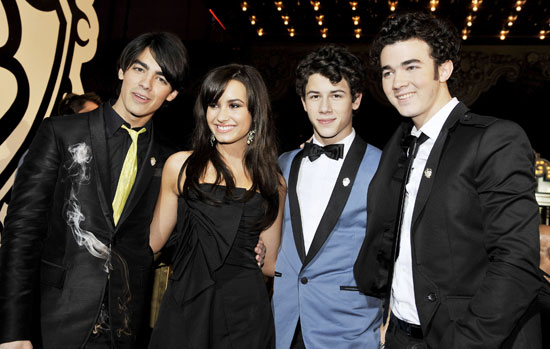 To see more of the Jonas brothers and Demi Lovato just read more.
Images include: Nick Jonas, Joe Jonas, Kevin Jonas, Demi Lovato