Jonathan Taylor Thomas and Zachery Ty Bryan 2013
Then and Now: '90s Favorites JTT and Zachery Ty Bryan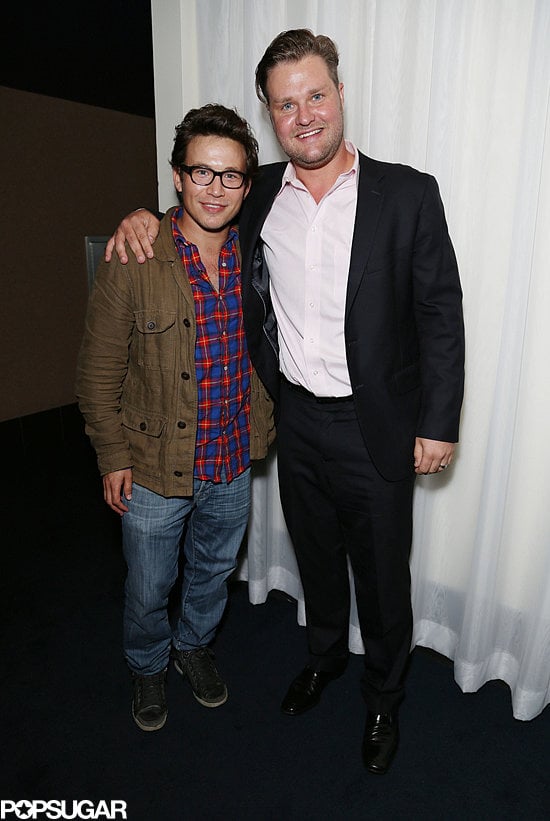 It's tool time! On Wednesday, Home Improvement's Jonathan Taylor Thomas met up with his onscreen older brother Zachery Ty Bryan at the Dark Tourist premiere in LA. The pair chatted before linking up for a picture, with Jonathan rocking a flannel — another nod to the return of the '90s — while Zachery sported a suit.
In March, JTT reunited on screen with another Home Improvement star when he made an appearance on Last Man Standing alongside his TV dad, Tim Allen — aka "Tim the Toolman" Taylor. It was Jonathan's first time on TV in years, as he's now focused on the writing and directing side of the business. He doesn't regret his early acting days, though. Recalling his time as a teen heartthrob, JTT said, "I never took the fame too seriously. It was a great period in my life, but it doesn't define me. When I think back on the time, I look at it with a wink. I focus on the good moments I had, not that I was on a lot of magazine covers."
And just for good measure, see JTT and Zachery Ty Bryan's '90s posters after the break.