Jordana Brewster Ready to Fill Angie's Skirt Suit
Jordana Brewster Ready to Fill Angie's Skirt Suit
It's been rumored for a while now that the vehicle famous for bringing together Brad and Angelina, Mr. and Mrs. Smith, was reincarnating itself (and hopefully repeating its success) on the small screen. Of course, B and A themselves are too Movie Star to follow the project, so the big question has always been--if not them, than who? Today, a report surfaces saying that Jordana Brewster has been cast to play the Mrs. half. As the kids say, that's hot. Here's more: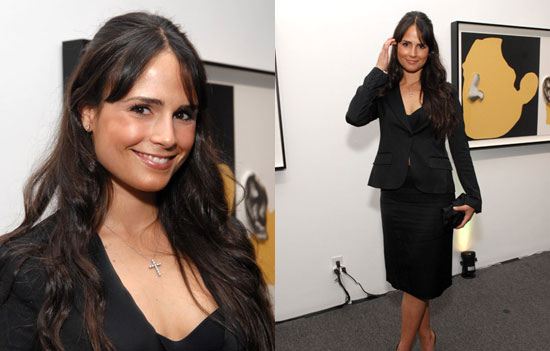 The pilot, which is set to start shooting over the next couple of months, picks up about six months after the end of the film, and follows our typical suburban married couple - who just happen to be undercover assassins on the side – as they struggle to keep the spark in their marriage going, even as they try to save the world.

Brewster, best known for her roles in the films "The Fast and the Furious" and "The Texas Chainsaw Massacre : The Beginning", has been in talks for quite a few pilots this year – but this is obviously the one that took her interest the most (and probably has the best chance of survival).
Despite being skeptical of all big screen/small screen translations, hopefully they'll be able to find an equally gorgeous man to fill the holster of Mr. Smith, because hell, even if the script sucks there's no harm in a little eye candy.