Josh Brings Diane to Party With Glee Kids For Fox in Pasadena
The stars of Fox partied the night away after a successful day of TCA presentations in Pasadena yesterday. Joshua Jackson had Diane Kruger with him all day and at the party, though she stayed out of the spotlight. Diane almost blended in with the crowd as she sipped a beer while Josh fielded questions about Fringe. He also talked about how much he loved going to Comic-Con and interacting with all the fans. The cast of Glee took it all in as everyone wanted to congratulate them on their upcoming show, though Lea Michele said she was mostly looking forward to everyone finally seeing more than just the pilot. Meanwhile, Buzz was off at the So You Think You Can Dance finale, where she chatted with the winner Jeanine — check it out here!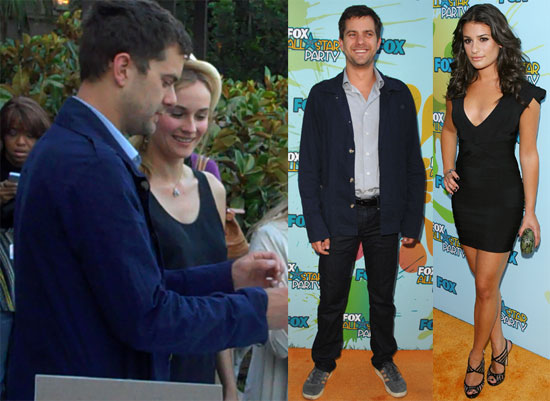 Lots more from the party so read more.
Images include: Brendan Hines, Monica Raymund, Tim Roth, Peter Rice, Matthew Morrison, David Boreanaz, Emily Deschanel, Hugh Laurie, Jane Lynch, Joshua Jackson, Mekhi Phifer, Morgan Spurlock, Olivia Wilde, Lisa Edelstein, Peter Jacobson, Kelli Williams, Jayma Mays, Jackie Earle Haley, Mark Valley, Charlie Day, Danny DeVito, Kaitlin Olson, Rob McElhenney, Ron Pearlman, Lea Michele