One of the most famous on and off again couples is still on but it's not looking very good. Apparently Jude and Sienna are not getting along again and it shows from this photo of the pair on their way to the Chain of Hope Ball on Wednesday night in London. Apparently he's bitching that his divorce has made him totally broke. Here's more: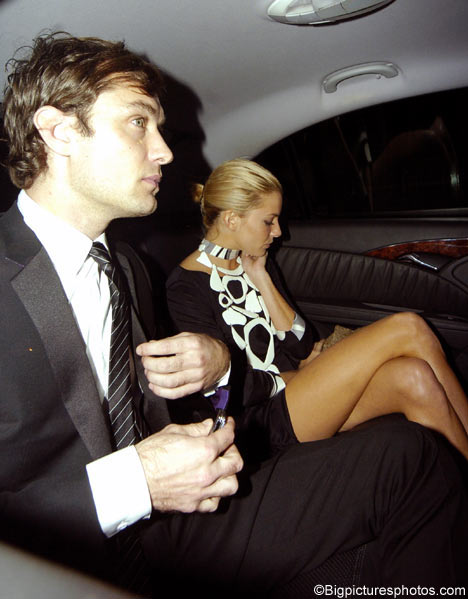 Although he is one of Britain's most successful young actors, film bosses clearly aren't paying Jude Law enough. The 33-year-old has moaned he has been left skint after divorcing his ex Sadie Frost, the details of which were finalised last year. Asked if he fancied taking a break from acting to spend more time with his children, Rafferty, Iris and Rudy, he replied: "No. I can't afford it. I got divorced last year and I haven't got any money."

After last night's outing, Jude went home alone because, despite the relationship being very much back on, the couple have not moved in together.

In Jude's divorce settlement, Sadie, 41, got their £4 million Primrose Hill mansion and £15,000 a month.

Jude admitted he hasn't been able to afford a new pad since, adding: "I'm actually renting [my current house]. I'm trying to save money so I can buy it." He has always chosen the more artistic role over the blockbuster, but admitted his current predicament may force him to change tack.
Somehow we find it hard to believe that Jude is broke. Maybe he should get a financial advisor.