Here we go again.... After an official announcement saying they split, we are back to guessing if they are back on. Jude may be going solo in NY these days, but rumor is that he's back together with Sienna. Does that mean that Sienna has quit her partying? It's really hard to keep up with these two but evidently they've booked a romantic safari holiday in Kenya to try and patch things up over the New Year. Here's more: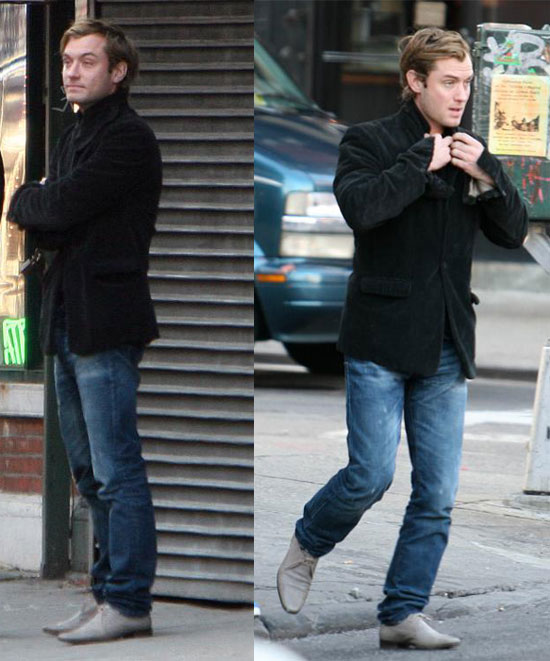 A source [says], "Jude and Sienna feel they need to spend quality time together away from London. Their relationship has been under so much pressure recently. The travelling that comes with their movie work has been getting in the way.

"Jude wanted to be with his children for Christmas but will head out to Kenya after that. He is looking forward to being with Sienna over New Year. It's going to be a quiet family holiday. They want to spend some time together without any attention from the outside world."

Jude and Sienna will be staying at the trendy island resort of Lamu, lapped by the Indian Ocean. They are booked into an ultra-luxurious five-star beach-front hotel and plan to check out Kenya's safari action. The hotel has one of the most expensive safari packages in Africa, with facilities designed for the super-rich and famous.
Perhaps these two can't stay away from each other for a reason. Maybe getting away from things for a while will make a difference. Still it's probably only a matter of time before they split again. It's exhausting trying to keep up. For more pics of Jude out and about just read more