Is Julia Roberts Pregnant?
Julia Roberts Has That Golden Globes Glow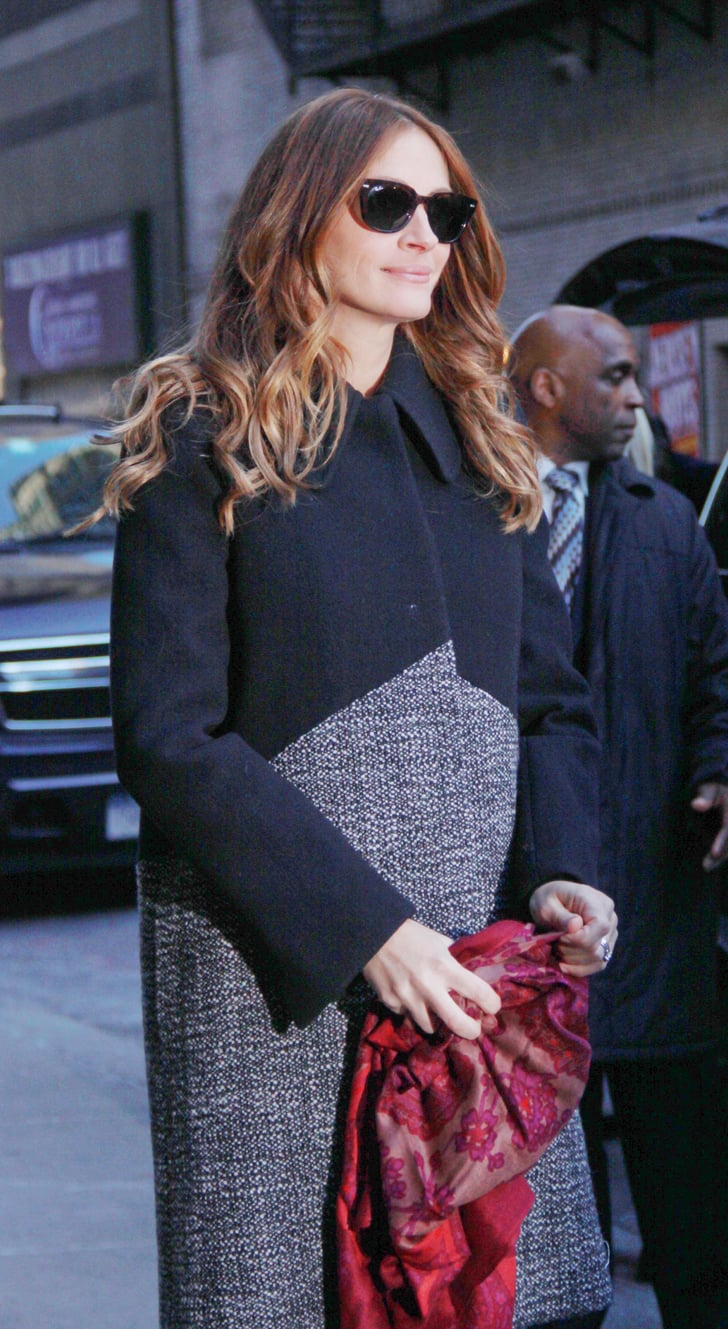 Julia Roberts flashed her famous smile while arriving for an interview with David Letterman on Late Show in NYC on Thursday. She kept herself bundled up against the chill in a tweed coat and stopped to sign autographs for a group of fans before heading inside the studio. While Julia's gorgeous grin was on display, one thing we have yet to see from her is a baby bump. Rumors have been running rampant this week that she is pregnant with her fourth child, and she took the opportunity to shoot down the reports during her sit-down with David, flatly saying that there is "no" chance that she'll be adding to her brood.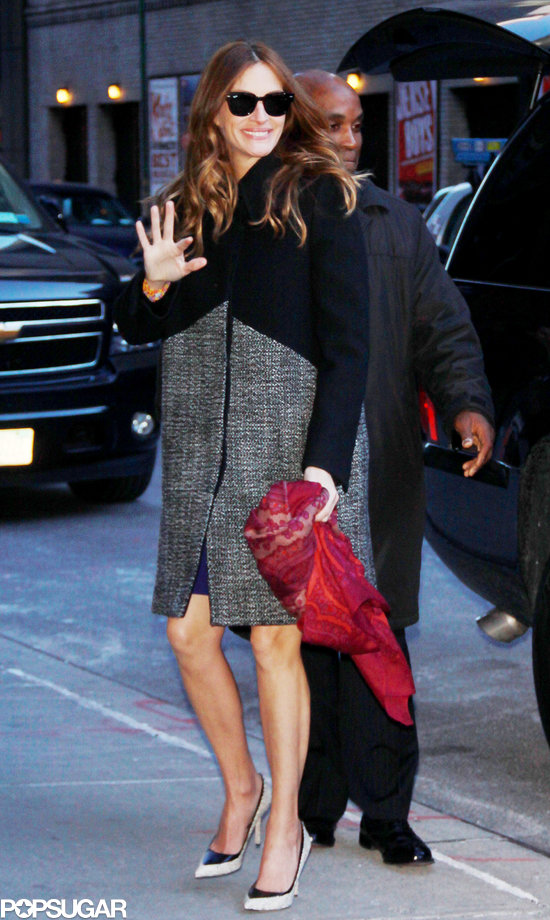 Julia is likely focusing on her latest project — the dark comedy August: Osage County — which she stars in alongside Meryl Streep and Abigail Breslin. The film hits theaters in January, and Julia's role as eldest daughter Barbara Weston has already earned her a Golden Globe nomination for best supporting actress. If Julia does ever decide to have another baby, one place she won't be confirming the news is on Twitter. The actress recently told Marie Claire that she steers clear of social media, saying, "It looks so appealing, and you just can't resist getting in there, and then you just end up with sticky fingers, and it lasted an instant."