Julia Saves The World One Grocery Bag At A Time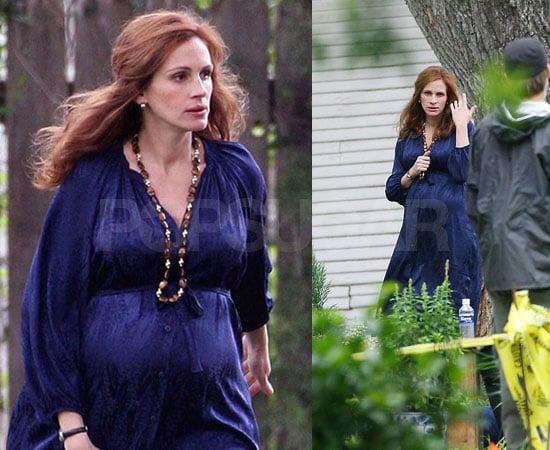 0
Julia Saves The World One Grocery Bag At A Time
Julia was showing her baby bump when filming Fireflies in the Garden in Texas this week. Obviously her character is also pregnant in the film. We've told you about how Orlando, Leo and Madonna are making contributions to the environment - and Julia has always been one to support the environment including building a $20 mil eco-friendly home. In Elle's Green issue, she talks about how each person can make a difference. Here are highlights:
On the toxic threat school buses pose to kids: "I just feel that any parent who's informed cannot put their kid on a school bus without saying to their school district or their congressman, 'Hey, man, you gotta clean this up for us!' Because it's too easy not to fix."
On her appearance on Oprah to campaign for biodiesel buses: "I've been in this business for 20 years, so I understand for better or for worse the media frenzy and the power of celebrity. And until you say something of true value on Oprah, you don't really realize how many people watch her."
On saving the planet: "It sounds corny, but it's true: It's our absolute responsibility to take care of our children so that we don't just throw up our hands and say, 'Wow, we pretty much f—ked this up. Good luck to ya in 50 years.' Because we did create the problem little by little and that's the way we're gonna have to fix it, little by little, the best we can."
On everyday ways to stay green: "Every time I go to the grocery store carrying my grocery sacks back from the time before, I feel happy. All the tiny things, I think, really do make a difference."
Celebrities definitely have access to greater resources than most of us, but we love that Julia reminds us that every little bit helps.