Julianne Moore and Liv Freundlich at New York Fashion Week
You're Not Seeing Double: Meet Julianne Moore's Look-Alike Daughter, Liv!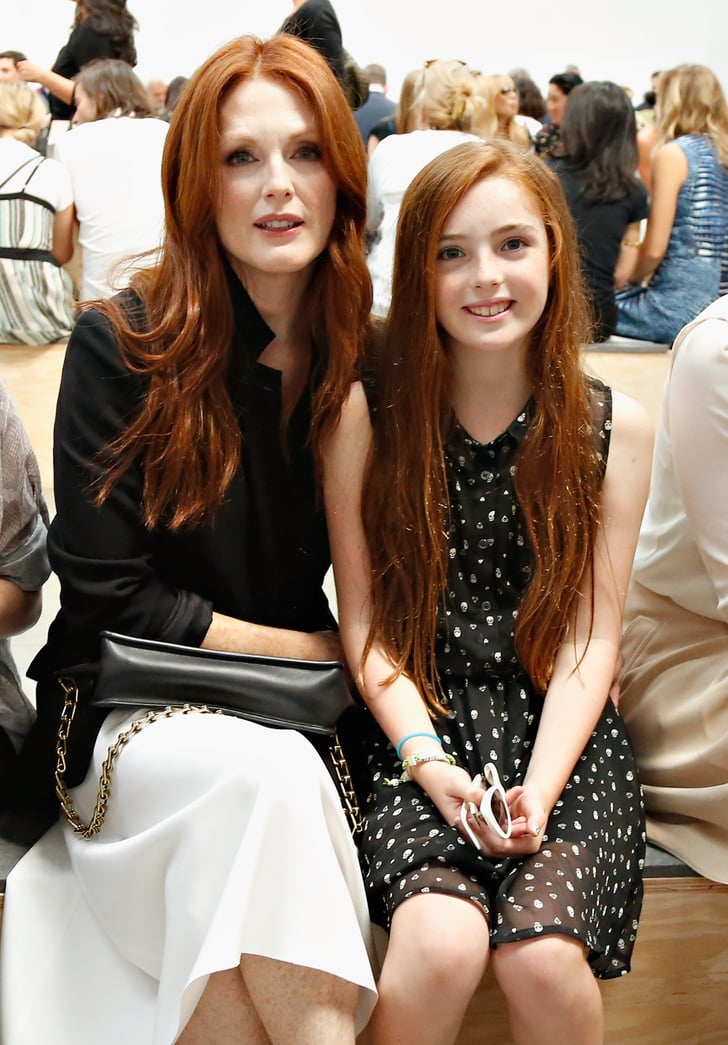 Julianne Moore brought her 11-year-old daughter, Liv Freundlich, along for the Reed Krakoff runway show during New York Fashion Week on Wednesday. Julianne and Liv — who are basically identical — sat front row together with fashion fixtures like Rachel Zoe, Carine Roitfeld, and Nina Garcia. Liv looked completely at ease while posing for photos with her gorgeous mom before they took their seats. The mother-daughter duo looks so similar that we could even picture Liv playing a younger version of her mom in a movie. What do you think?
Speaking of movies, Julianne has plenty of them in the pipeline. She was recently spotted shooting scenes for the David Cronenberg drama Maps to the Stars with Robert Pattinson, and is starring as a witch in the film adaptation of Seventh Son with Jeff Bridges — watch the trailer here. Julianne is also rumored to be joining the Mockingjay movies, but we'll likely see her out and about much sooner than that when she begins promoting the Carrie remake alongside Chloë Moretz before its Oct. 18 release.