Justin Bieber Naked Pictures
Naked Pictures of Justin Bieber Have Hit the Web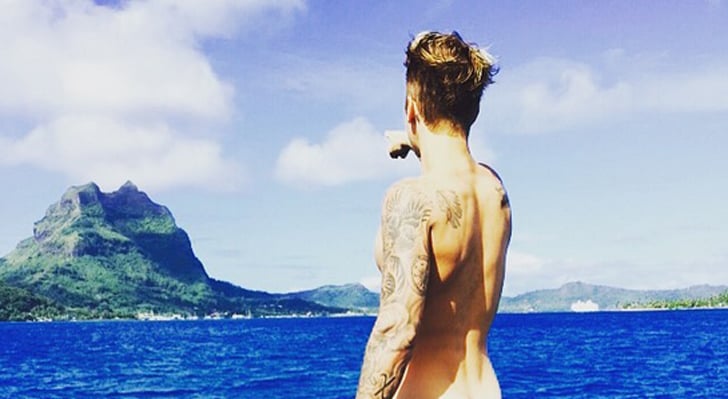 Justin Bieber may have a habit of showing skin, but this time, the singer wasn't in control of sharing the steamy snaps himself. Nude photos of Justin hit the web this week after he was photographed vacationing in Bora Bora with model Jayde Pierce. On Oct. 7, The New York Daily News published censored photos of the singer stepping into his private pool completely naked. Justin has not yet commented on the photos, but he did post a stunning photo of his French Polynesian vacation on Instagram on Wednesday.
This isn't the first time Justin has found himself in a naked scandal. In July, the "What Do You Mean?" singer posted (then deleted) a revealing photo of himself on Instagram that showed off his backside. Shortly after taking down the snap, Justin offered an apology in the caption of a new image of himself fully clothed:
"Hey, I Deleted the photo of my butt on Instagram not because I thought it was bad but someone close to me's daughter follows me and she was embarrassed that she saw my butt and I totally wasn't thinking in that aspect. And I felt awful that she felt bad. To anyone I may have offended I'm so sorry."
In any case, his NSFW photo, which has been preserved below, was so popular that it stood a chance of helping Justin take back his record for the most "liked" photo on Instagram from Kendall Jenner. In fact, the post garnered over two million likes before he deleted it. Keep reading to see Justin's bare-butt post, then see his charming side in his carpool karaoke video with James Corden.