Justin Timberlake Apologizes For Homeless Wedding Video
JT Apologizes For Homeless Wedding Video — Did He Do the Right Thing?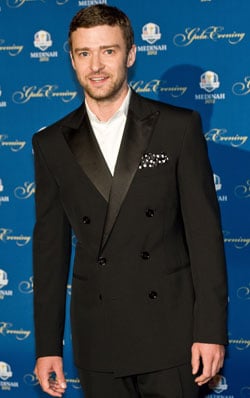 Justin Timberlake and Jessica Biel got married in Italy last Friday, though the newlyweds are now in the spotlight for more than just their beautiful wedding photos. Controversy erupted this week when a video featuring homeless people congratulating Justin and Jessica on their nuptials hit the Internet. The footage was compiled by Justin's friends and reportedly played at the wedding, though Justin has since denied that in a lighthearted letter of apology he shared on his website this morning. Justin wrote:
"As it pertains to this silly, unsavory video that was made as a joke and not in any way in mockery: My friends are good people. This was clearly a lapse in judgment, which I'm sure no one who is reading this is exempt from. But, I don't believe it was made to be insensitive. More so, I think it was made as a joke on me not having that many friends attending my own wedding (which IS kind of funny if you think about it). I think we can all agree that it was distasteful, even though that was not its intention.
I want to say that, on behalf of my friends, family, and associative knuckleheads, I am deeply sorry to anyone who was offended by the video. Again, it was something that I was not made aware of. But, I do understand the reaction and, by association, I am holding myself accountable.
-Justin
P.S. You can bet your *ss that I'm having my friend do at least 100 hours of community service... Boom."
Read Justin's full statement and tell us — do you think he did the right thing by addressing it?