K-Fed Might Make Millions
K-Fed was spotted partying in Vegas without Britney over the weekend. He left Brit at home to play mom to the 2 little SPFs, but I'm guessing K-Fed isn't too worried about Britney being pissed he's out while she's taking care of the kids. Apparently he will get $10 million if the two ever split up, millions more than ever reported. Page Six reports: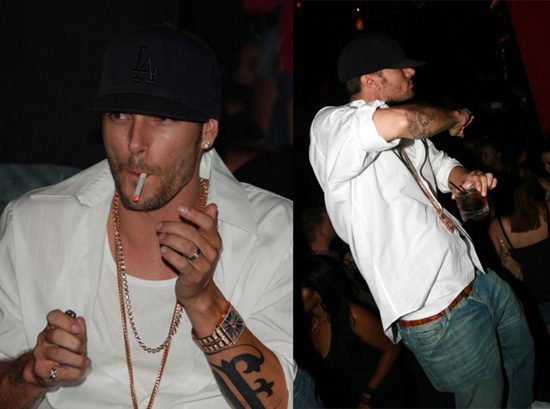 "Britney was leaving Kevin but then got pregnant again," said a frustrated family friend. "He would have gotten $10 million." Federline left his wife and sons at home last weekend to party with friends and random women at Tao in Las Vegas where, according to online reports, his bodyguard slammed a camera into the face of a photographer who tried to take his picture."
More pics of K-Fed partying the night away, not looking like he's missing his family too much so read more