K-Fed Parties Alone In Vegas
Look what we have here. K-Fed sitting all by his lonesome at the Venetian in Vegas this weekend. He actually looks, dare I say it, kind of cute in these pictures - you know, cute in a lost puppy dog sort of way. He's got a happy little half smile that Britney clearly fell in love with. But shouldn't he be home with Brit and the 2 SPFs? Seriously, we wish Britney would come out of hiding while K-Fed sits at home taking care of the tots.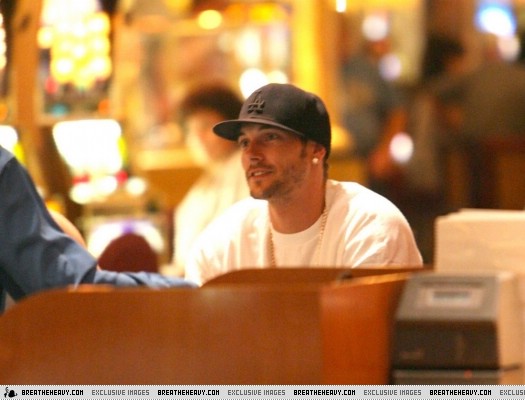 Word is that Kevin stopped by TAO for dinner as well. It's unclear if he was there at the same time as Paris and Her Pink Underwear.
For more pics of Kevin alone in Vegas, read more