Kanye Debuts Colorful Shoes and Language
Kanye West debuted his monochromatic shoe designs for Louis Vuitton in Paris yesterday. LV designer Marc Jacobs was by his side and while Kanye was happy to mug for the cameras — still mullet-ed — his upset blog posts told another story. He promoted his kicks, of course, but also took time to disparage anyone who picked up a false quote from him. He was especially upset by anyone who posted a photo with his "fresh" inaugural ball suit with said quote. Kanye also issued a plea to give him a break and just let him "be great," but as long as his caps lock rants exist, it's hard to imagine anyone will leave him alone.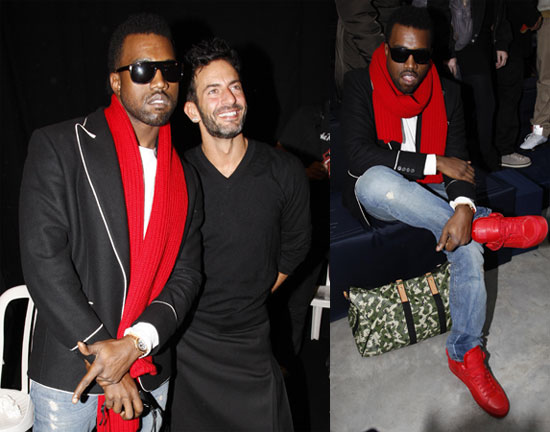 To see more of Kanye and Marc just read more.
Images include: Kanye West, Marc Jacobs, Taz, Yves Carcelle, Pietro Beccari, Ben Harper