Kanye West BBC Radio 1 Interview Quotes
Kanye Gives His Most Unguarded Interview Yet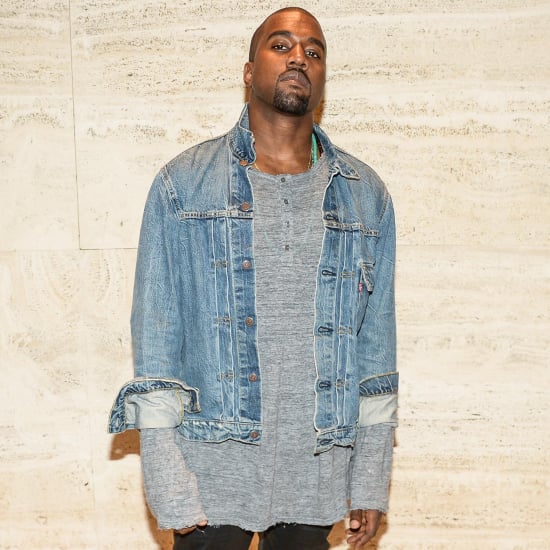 Kanye West is opening up about his career and personal life in a major way. In an hour-long, four-part interview with BBC Radio 1 on Monday, Kanye gushed about his growing family (girlfriend Kim Kardashian gave him "everything"), aired grievances about the paparazzi, and mused on the direction of hip-hop music and his relationship with his "big brother" Jay Z. Here, we've rounded up the most insightful, candid quotes from Kanye's sit-down with BBC's Zane Lowe:
On the creation of his latest album, Yeezus: "I was able to start making exactly what was in my mind and not having to speak with the textures of the time. I showed people that I understand how to make perfect — [My Beautiful Twisted] Dark Fantasy could be considered perfect — but that's not what I'm here to do. I'm here to crack the pavement and make new grounds, sonically and in society."
On his work ethic and drive: "For me, as Kanye West, I have to f*ck sh*t up . . . I've always felt like I can do anything. That's the main thing people are controlled by; their perception of themselves. If you're taught that you can't do anything, you won't do anything. I was taught that I could do everything, and I'm Kanye West at age 36 — so just watch the next 10 years."
On Kim Kardashian: "Family time; it's what Kim gave me. She gave me everything. She gave me a family. She gave me a support system. She was in a powerful enough situation where she could love me without asking me for money, which is really hard for me to find."
On his 2005 hit, "Gold Digger": "I never really liked that song, but I knew I would get paid for doing [it]."

On changing paparazzi laws for his daughter, North: "I'm going to tell my daughter, 'Me and your mother were in a completely different situation than you're in. People could take pictures, people could climb over your fence, and you wouldn't even get paid for it. You see all these checks that you getting at age 6 because people are taking your picture? I made that happen, Nori.' That's what I'm going to tell her."
On his infamous run-in with Taylor Swift at the 2009 VMAs: "To be a visionary, all you have to do is make decisions based off of your eyes instead of your ears and your memory. So at the moment of the MTV Awards, I made that decision based off of my eyes. I was like, 'That's not correct. That is invalid, completely invalid.' Everybody else don't move. That's off their ears; they're enslaved."
On his friendship with Jay Z: "Me as Kanye West, as a young revolutionary coming out of Chicago, [I] wouldn't have made it this far without Jay Z as my big brother, watching my back at all times."
See what Kanye had to say about race, fashion, creativity, and hip-hop culture when you keep reading.
On race in the music industry: "I would not be Kanye West were it not for Michael Jackson; he had to fight to get his video played because he was black! I was able to ascend to massive levels and heights and never stop, because of the foundation that my mother and father and grandfather laid through civil rights and what Michael Jackson did for music videos. There would be no Kanye West if it wasn't for Michael Jackson."
On being marginalized: "Let's take people that have issues with me as Kanye West — they classify my motivational speeches as, like, rants, and they say, 'Why is he doing that? Why is he saying that?' Well, I've reached a point in my life where my Truman Show boat has hit the painting. I've gotten to a point that Michael Jackson did not break down. I have reached the glass ceiling as a creative person and as a celebrity. When I say that, it means I want to do product. I am a product person. Not just clothing, but water bottle design, architecture, everything that you could think about. And I've been at it for 10 years, and I look around, and I say, wait a second, there's no one in this space that looks like me, and if they are, they're quiet as f*ck. So that means, now we're seriously, like, in a civil rights movement."
On the backlash of his song "I Am a God": "When someone comes out and says 'I am a god', everybody says, 'Who does he think he is?' Well I just told you who I thought I was! I am a god — I just told you. That's who I think I am. Would it have been better if I had a song called 'I am a gangsta'? Or 'I am a pimp'? All those colors and patinas fit better on a person like me, right?"
On fashion and hip-hop culture: "Me and Virgil [Abloh, fashion designer and Kanye's style adviser] are in Rome giving designs to Fendi over and over and getting our designs knocked down. [We] brought the leather jogging pants six years ago to Fendi and they said 'no.' Now, how many motherf*ckers you done seen with a leather jogging pant? When I see Hedi Slimane, and it's all like, 'OK, this is my take on the world.' Yeah, he's got some nice $5,000 jeans in there, some good sh*t here and there. But we culture. Rap is the new rock 'n' roll. We the rock stars! We're the new rock stars, and I'm the biggest of all of them."