Kanye West's Most Outrageous Moments of 2013
What Was the Most Outrageous Kanye Moment of 2013?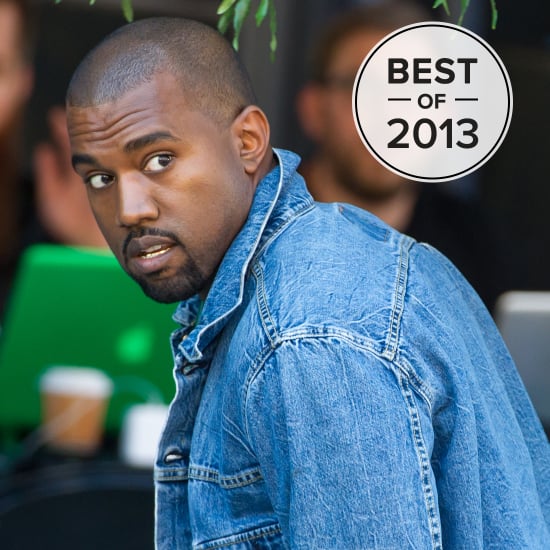 Kanye West has made headlines for his outlandish behavior over the years, and 2013 was no different. The rapper earned a lot of attention for his relationship with fiancée Kim Kardashian, including his over-the-top proposal and the couple's almost NSFW "Bound 2" music video. Kanye's habit of making crazy statements also landed him in the news this year, like those times he said he was more important than President Obama, claimed he was the next Steve Jobs, and feuded with Jimmy Kimmel over a skit on the late-night host's show. Kanye's Yeezus tour also earned some bad press when the star brought a Jesus look-alike onto the stage and stormed off during one concert in Tampa, FL, because of a sound issue. He also managed to offend quite a few religious groups when he released his song "I Am a God" earlier this year.
Which Kanye moment did you find the most over-the-top this year? Vote in our poll, and be sure to check out more of our Best of 2013 coverage.