Kardashian Family Drama in 2013
Keep Up With the Kardashians' Dramatic 2013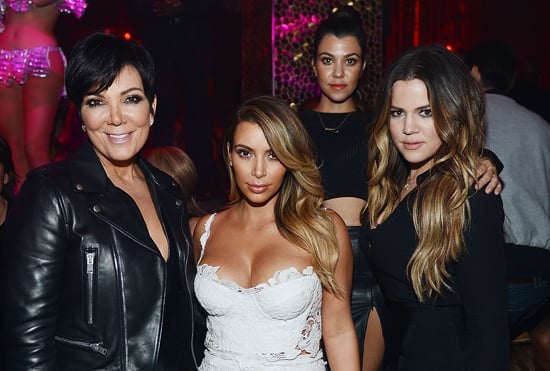 What a year it's been for the Kardashian clan! Between babies, breakups, rehab, and revealing outfits, there was a lot to keep track of with the famous family. We're breaking down the past 12 months of Kardashian drama, person by person, starting with the duo that brought the whole crazy group together:
Kris and Bruce Jenner
After 22 years of marriage, Kris and Bruce revealed in October that they had separated. The announcement was a bit confusing, since it seemed neither party had plans to divorce, just that they were just happier not living together. Kris even took to Instagram to share snaps of herself with Bruce and his sons Brandon and Brody to show fans that they remain friends. Things got weird in November, though, when reports came out that Kris was dating former Bachelor star Ben Flajnik, who is 27 years her junior. She did nothing to stop the news, posting a snap of herself with Ben and another friend with the caption "date night" on Instagram in December.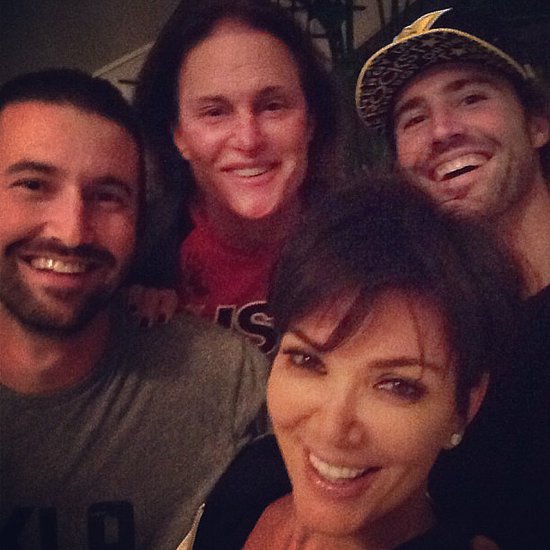 There was more bad news for Kris in 2013. She kicked off her Summer talk show, Kris, with the big reveal of the first picture of Kim and Kanye's daughter, North West, but the series wasn't renewed after its six-week run.
Kim Kardashian
Kim may have earned the biggest spotlight in 2013, with her high-profile engagement to Kanye West and her headline-making journey to motherhood. The media scrutiny was intense during her pregnancy and continued to grow after she gave birth to North five weeks early. Kim laid low for a few months after welcoming her daughter, but when she stepped back on the scene, she did so in a big way. The new mom flaunted her postbaby body, wearing crop tops and cleavage-baring shirts and posting sexy selfies as she traveled the globe with Kanye during his Yeezus tour. The itinerary included a stop in San Francisco, where Kanye proposed to Kim during a taped event at AT&T Park.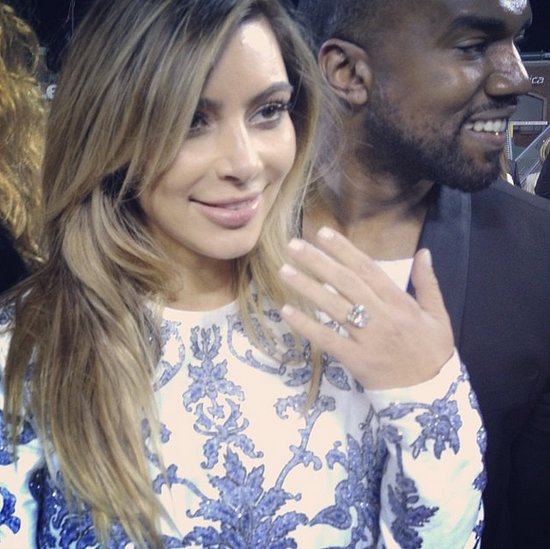 Kim stuck by her fiancé's side on tour, even spending Thanksgiving on the road, and didn't waver as he got himself into even more random feuds. The latest included a fight with Zappos CEO Tony Hsieh, Louis Vuitton, and even Nike. Kim and Kanye also drummed up press — and laughs — with their racy video for Kanye's "Bound 2," which featured a topless Kim, horses, and Kanye on a motorcycle. It was so strange that Seth Rogen and James Franco created their own hilarious parody.
Keep reading for more from the Kardashians' crazy year.
Khloé Kardashian
Khloé may have kept things under wraps during the eighth season of Keeping Up With the Kardashians, but she was dealing with serious issues at home. She and Lamar Odom had been under scrutiny for cheating allegations, but TMZ revealed over the Summer that the real issue was actually Lamar Odom's drug abuse. Shortly after, Lamar was arrested for allegedly driving under the influence, and he reportedly went to rehab after an ultimatum from Khloé. There was speculation about their living arrangements after reports that he'd moved out of the couple's home, and Khloé took to Twitter to dispel the news that she and Lamar were selling their home.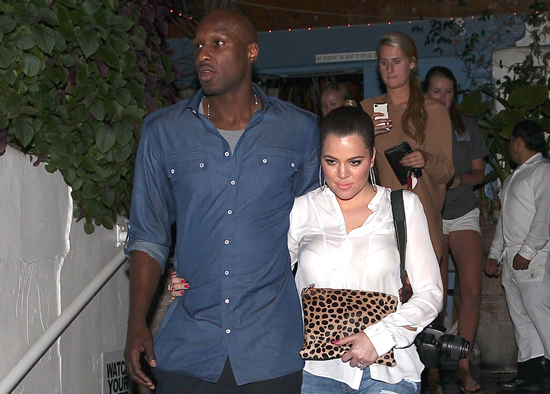 The divorce rumors continued, but the two were seen driving together and attending one of Kanye's concerts in October, the same month that Lamar told UsWeekly that he and Khloé are "wonderful" and "unbreakable." The Kardashian family Christmas card didn't help matters, since Lamar was noticeably absent, as were Rob, Kanye, and Scott Disick.
Kourtney Kardashian
Kourtney kept a pretty low profile this year, but leave it to her longtime boyfriend, Scott Disick, to rouse up some news reports. He started off the year by making comments about Kourtney's postbaby weight, only to post a picture of her flat stomach on Instagram in August to put pregnancy rumors to rest.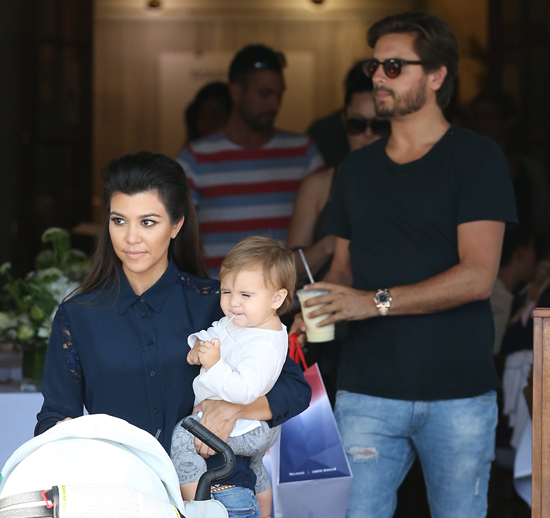 While the reports that Kourtney and Scott are expecting their third child continued into November, there's still been no official word from the couple. They did put another false rumor to rest this year, though, when Kourtney set the record straight that Scott is actually Mason's father after model Michael Girgenti filed a paternity suit to seek custody of the child.
Rob Kardashian
While defending his rude tweets about ex Rita Ora at the beginning of the year, Rob was also focused on his weight-loss battle. He showed off his thinner frame at the unveiling of his sock company, Arthur George by Rob Kardashian, in May. He still wanted to lose more weight but had to deal with a legal issue, as well, eventually settling with a photographer who accused him of stealing her camera. Rob turned heads again in October, when he slammed Keeping Up With the Kardashians and said he'd rather focus on his sock line.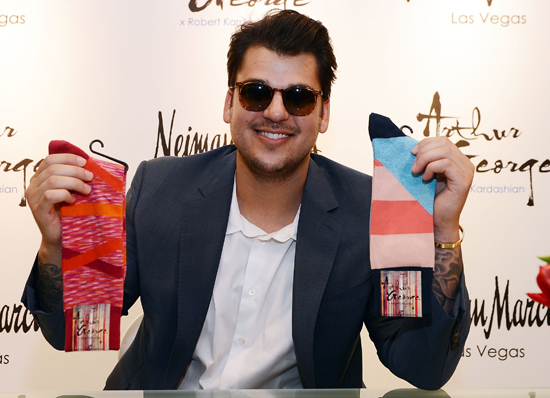 Kendall and Kylie Jenner
The youngest duo of the Kardashian clan, Kendall and Kylie, aren't actually Kardashians, but they still contributed to the headlines in 2013. Kendall turned 18 in November and immediately embraced her adulthood by posting a racy picture that revealed her nipples on Instagram. She wasn't so forthcoming about her rumored relationship with Harry Styles, though, saying that the two were just friends at the AMAs in November, shortly after they were photographed having dinner together. Kylie kept quiet on her main man as well, despite multiple photographs of her and Jaden Smith looking very much a couple, including some at her 16th birthday bash in August. It wasn't all teenage romance and fun, though, since Kylie reportedly threw a tantrum and stormed out of the Beverly Hills Hotel in October, when the hotel's staff refused to serve her and Jaden alcohol.