The Kardashians' Garage Sale | Pictures
The Kardashians Have the World's Weirdest Garage Sale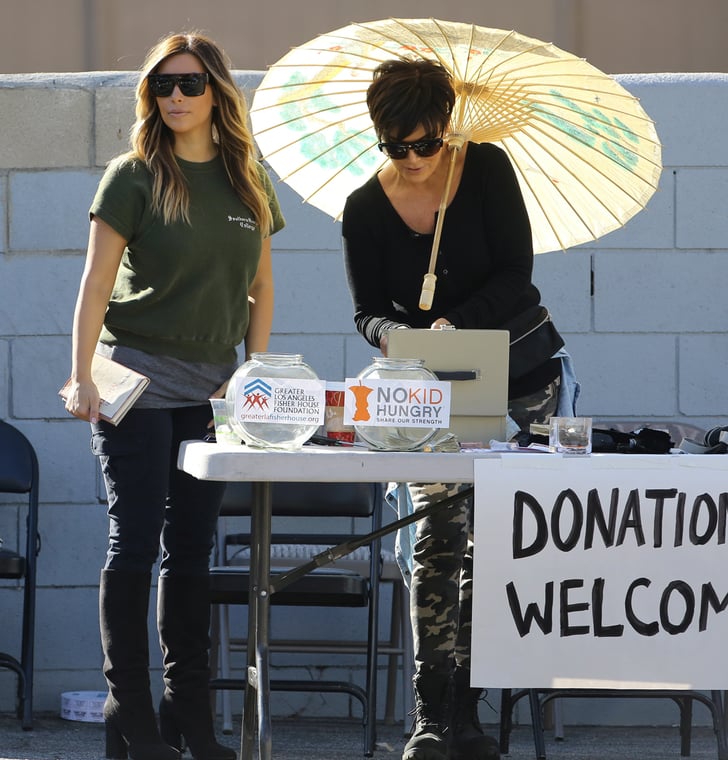 Leave it to the Kardashian family to turn a normal garage sale into a hilariously odd event. The family got together in LA yesterday to film a scene for their Keeping Up With the Kardashians reality show, in which they sold off their items to raise money for charity. Of course, seeing as how the cameras were rolling, this couldn't just be your run-of-the-mill charity drive — it had to turn into a must-see moment. Let's count down all the bizarre things that took place at the Kardashian garage sale.
Scott Disick Wore a Disguise, For Some Reason
Kris Jenner Wore a Cape
And Walked Around With the Words "Khloé Owns Me" on Her Chest
See the rest of the ridiculousness when you read more.
We Learned That Someone in the Kardashian Family Once Owned a Painting of Stevie Wonder
Kim Kardashian Fell Off a Box but Was Saved by Jonathan Cheban