Is Kate Beckinsale Moving to the UK?
We sure hope this story is not true. We know all the men out there will miss Kate's many outdoor workouts if she does leave the states. We would miss that fabulous looking husband of hers. Kate looked radiant at the UK premiere of Click last night and a few days earlier she seemed to be glowing in San Sebastian. Is it because she is excited to move to back to the UK? Here's more: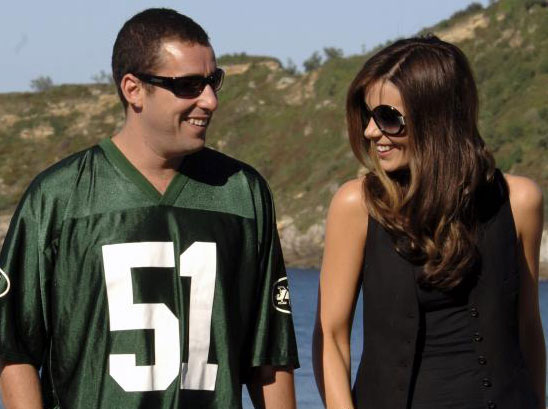 The actress is set to return to England from Los Angeles to set up home with her husband and daughter in London. Beckinsale moved to Los Angeles four years ago with her then partner and Lily's father, Welsh actor Michael Sheen.

The couple split up and in May 2004 she married American Len Wiseman, 28, who directed her in action films Underworld and its sequel Underworld: Evolution. But earlier this year the 32-year-old Pearl Harbour star bought a house in Notting Hill and enrolled daughter Lily, six, in an English prep school. She is considering a return to the stage after years starring in Hollywood films.
More pics of Kate and her Click crew at the San Sebastian Film festival so read more