Kate Bosworth's New Man
Kate Bosworth's New Man
Orlando who? Kate is moving on with this sexy man. He is supposedly model James Rousseau. We wonder if he likes her cigarette diet? The Lowdown reports: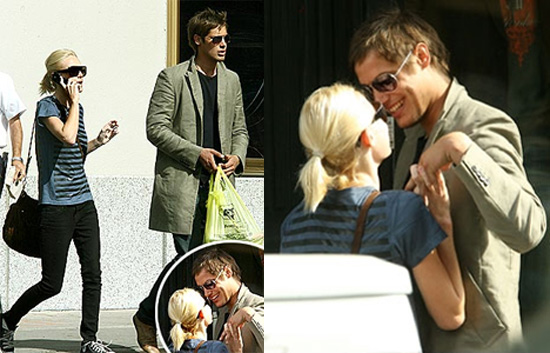 But cigarettes were all a Lowdown spy saw movie siren Kate Bosworth consume Saturday night during a dinner with seven friends at the East Village Brazilian restaurant Esperanto.

Seated at an outside table, the 23-year-old Bosworth's companions ordered and ate food while the waifish blond puffed and puffed. "She was wearing very tight jeans, revealing the fact that her legs were the same size as her pinky," the spy told Lowdown. "She looked miserable, especially noted from the look of death she was giving to anyone who looked in her direction."
Too see more pics of Kate and her hot new man, just read more