Kate and Chris's split "turning bad"
Kate and Chris's split "turning bad"
I guess Kate Hudson and Chris Robinson are no longer on friendly terms. I was wondering how Chris would take her flip-flop back to Owen, and according to friends he's not taking it well. In fact, he's grown "increasingly irate." Here's more: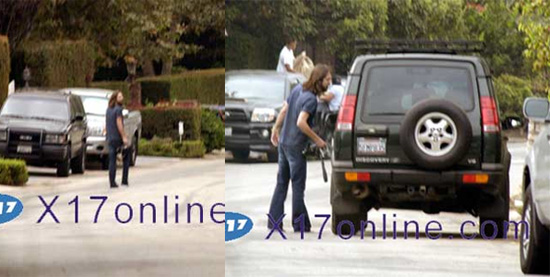 "Chris was feeling good [about their relationship]," after a late August conversation between the couple, a source told the tab. "Then after the split, he hears all this stuff about his wife and this actor. There's no doubt he's angry."

The growing acrimony dismays the couple's friends. "It's all pretty sad," notes the source. "For a long time, their friends looked up to them as the ideal couple. When it was good, it was really good — and since it's turning bad, it's turning really bad!"
It's hard to blame the guy for being upset. The two looked as if they were headed for a reconciliation and then Kate jetted off to Hawaii to be with Owen. I'm sure that didn't go over well. Check out Chris in the neighborhood and talking to a police officer.