Kate landed a deal with Topshop and we were excited to learn she would be designing clothes for the popular store. But apparently Kate won't be doing it all on her own. She's hired one of her BFF's, Katy England who is the creative director of Alexander McQueen to help her. Here's more: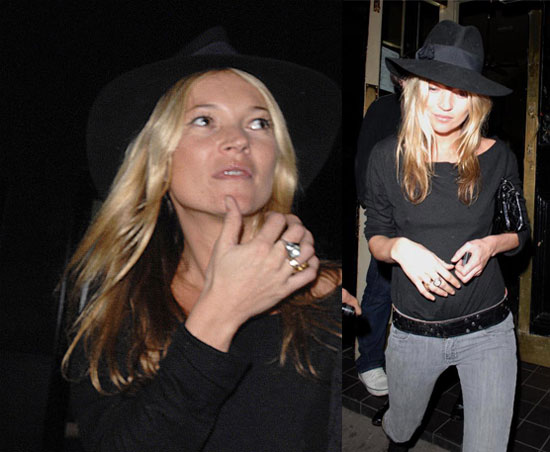 A fashion insider said: "Katy is highly regarded in the fashion industry as she's well established and works on some very prestigious projects. She's known for being industrious and committed. "Unlike some of Kate Moss' clique, she tries to stay out of the limelight and is happy working behind the scenes."

Moss has hired England to work with her on previous contracts, and in July she was the star attraction at England's wedding in Betley, Staffordshire, where she read out a poem and spent [$39,000] flying the couple to Amsterdam to watch a Rolling Stones concert as a wedding gift.
Hopefully Kate won't hand over the whole project to her BFF. No one's expecting her to draw out patterns but she should at least have some input. It shouldn't be too hard for her, she has great style! For more pics just read more